GUESS Girl Danielle Knudson Gets Racy with Lace, Richard Simmons is A-OK, and More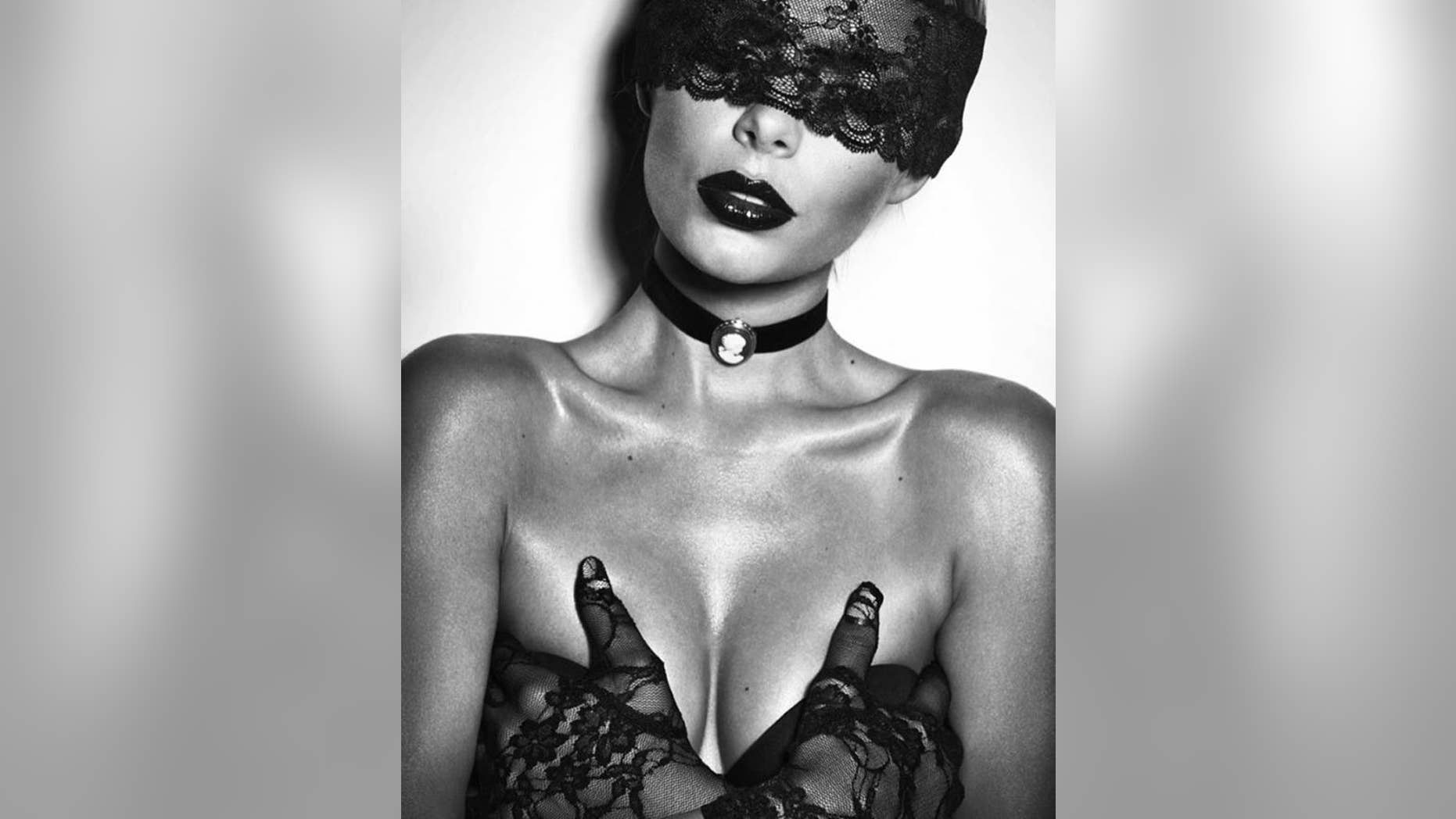 Here's what's happening:
• GUESS Girl Danielle Knudson (also known for making Justin Bieber swoon) recently posted an artistic-looking black and white photo on Instagram (see above). However, we're scratching our heads here because we just can't figure out what the Canadian model is exactly advertising. Gloves? A sleep mask? A choker? Either way, Knudson is proving one thing: the blonde stunner is looking good.
• Speaking of Knudson, she recently visit FNM's studios to , which involves a sizzling hot shoot inspired by "Charlie's Angels." Check out the many angles of her heavenly figure below:
• Contrary to popular belief, fitness icon Richard Simmons is not being held in his home against his will. "Richard, after 40 years of being in the spotlight, is now simply taking a break from the public eye," says the star's rep Tom Estey to PEOPLE. Good, he was probably just sweatin' to the oldies this whole time…swimsuit season is nearly here, people!
• Morgan Carey, also known as Mariah Carey's older brother, is blasting his famous sibling, branding her an "evil witch." He claims Mariah has reportedly failed to get in touch with their sister Alison, who is HIV positive and awaiting brain and spinal surgery. "She probably spends more on dog food than it would cost to make sure her sister gets properly cared for," he states to The Sun.
• Former One Direction member Zayn Malik has unveiled a whole new look on Instagram: a shaved head and three new tattoos, including one on his head. And while the ink on his noggin may appear as a sweet message to his mom, or "M.O.M," PEOPLE is reporting that the initials are actually dedicated to his first solo album, "Mind of Mine," which comes out on March 25.
• Model Brooklyn Decker, who gave birth to her first child with husband Andy Roddick on September 30th, is showing off her ah-mazing post-pregnancy body, and her love for Texas fashion, at the South By Southwest festival in Austin.
• On the subject of Decker, what's the most romantic think hubby Roddick has ever done for her. See our exclusive interview with the star and find out:
• Kendra Wilkinson-Baskett may no longer be a Playmate, but she's not hiding her Playboy past from her 6-year-old son Hank. "Of course I would let little Hank see my Playboy," the former Bunny is telling E! News. "He sees me naked every day. I have no shame. We take baths together. We take showers together. If you hide something then it becomes more taboo."
• Whoa! Georgia police are investigating a human skill found on Mama June's property.
• Dwayne "The Rock" Johnson took a break from filming "Baywatch" to visit children at a Savannah, Georgia hospital, including a teenage fan who was surprised with the help of his mother: