'Grey's Anatomy' star Ellen Pompeo breaks silence on Isaiah Washington's, Katherine Heigl's exits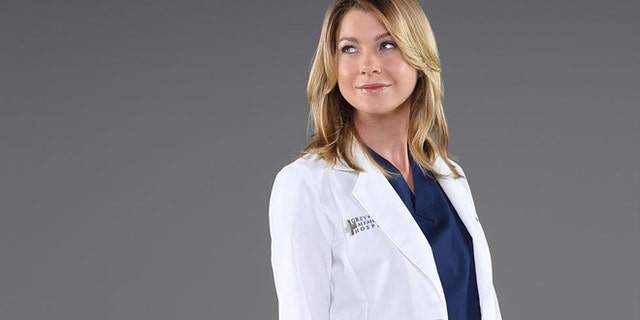 Ellen Pompeo has more than 200 episodes of on-screen drama under her belt as Meredith Grey on "Grey's Anatomy," but now the actress is dishing on some of the behind-the-scenes shakeups.
In an interview with the New York Post on the set of the show's 200th episode, Pompeo reveals that creator Shonda Rhimes originally wanted Isaiah Washington to play Meredith's love interest on the show. But Pompeo said she told Rhimes she'd rather have Patrick Dempsey play Meredith's now-husband, Derek Shepherd.
Photos: The biggest celebrity feuds
"They wanted Isaiah Washington to be my boyfriend," Pompeo tells the Post. "Shonda really wanted to put a black man in the mix. I didn't think they were really going to put an interracial couple on the show and I didn't want him. It was too close to home. ... I said I wanted that Dempsey kid." (In real life, Pompeo is married to music producer Chris Ivery, who is black.)
The demotion didn't sit well with Washington, according to Pompeo. He was dropped from the show after Season 3, after he used a gay slur on the set in reference to co-star T.R. Knight. "I think that once Isaiah did not get the role it backfired," Pompeo says.
Can 'Grey's Anatomy' go on past Season 10?
Pompeo also addressed the controversial departure of Katherine Heigl, who famously withdrew her name from Emmy consideration in 2008 because she felt the show's writing did not make her worthy of a nomination.
"Hurt feelings, combined with instant success and huge paychecks started things spinning out of control," Pompeo tells the Post. "When Katie left, it was tough. You could understand why she wanted to go, when you're offered $12 million a movie and you're only 26. But Katie's problem is that she should not have renewed her contract. She re-upped, took a big raise and then tried to get off the show. And then her movie career did not take off."
Click here for more from TVGuide.com