Gregg Jarrett brings 'The Russian Hoax' to Fox Nation: 'Illicit scheme to clear Hillary Clinton and frame Donald Trump'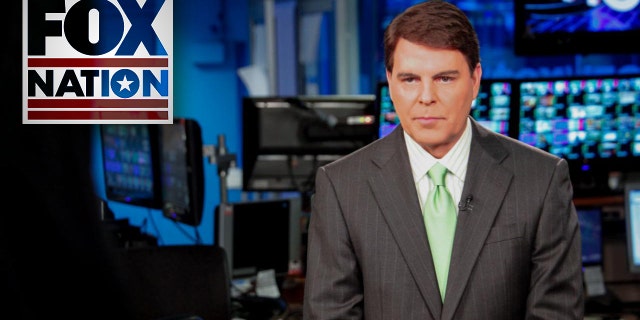 Gregg Jarrett's "The Russian Hoax" is an in-depth discussion based on the Fox News legal analyst's acclaimed booked about the "illicit scheme to clear Hillary Clinton and frame Donald Trump" that airs exclusively on Fox Nation, the new on-demand, subscription-based streaming service for Fox News superfans.
Jarrett, a New York Times best-selling author and Fox News legal analyst, leads viewers through Clinton's email scandal, former FBI director James Comey's role in the ordeal, the appointment of Special counsel Robert Mueller, along with a panel of experts who weigh in on the ongoing Russian investigation.
Former FBI assistant director Bill Gavin, "Clinton Cash" author Peter Schweizer, investigative journalist Sara Carter, and former U.S. Attorney Andrew McCarthy make up the Fox Nation panel.
"There is nothing that will motivate people in Washington more than the threat of power forfeited," Jarrett says. "This appears to have been the motive of top officials at the FBI and the Department of Justice."
SIGN UP FOR FOX NATION WITH A FREE TRIAL
Jarrett says powerful figures abused their power to undermine the democratic process, simply because they preferred Clinton as President of the United States.
"It all began with Hillary Clinton, she clearly violated several difference provisions of the Espionage Act," Jarrett said, offering a series of controversial statements made by Clinton.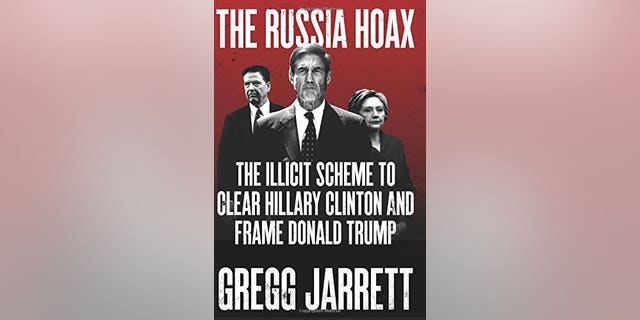 "To say she didn't know what 'C' meant is absurd… she should have gotten a set of handcuffs," Gavin said in response to Clinton claiming she didn't realize the letter was an abbreviation for "confidential."
Carter agreed, noting that Clinton "spent her life" in politics.
"Her husband was the President of the United States," Carter said. "She knew very well what classified meant."
GREGG JARRETT: MICHAEL FLYNN IS INNOCENT, WRONGLY PROSECUTED TO HURT TRUMP
The panel the pivots to Comey, who Jarrett feels did a "legal summersault" when he recommended no charges against Clinton despite saying there was evidence during the same press conference.
"Obama said in April that he didn't want her indicted and the rest is details," Gavin said.
The panel dives into other aspects of the probe during the special, such as the infamous dossier and the definition of "collusion."
All programming on Fox Nation is commercial free and available in the service's archives, allowing subscribers to access the programs at any time.
"The Fuhrman Diaries," "Borked," "Scandalous," "War Stories with Oliver North," Ace of Spaces" The Hunt for Saddam Hussein," "Terror Strikes Back: Boston Strikes back," "Honor Killing in America," "The Birth of Jesus," Andrew Jackson: Hero Under Fire," "The Man Who Killed Usama Bin Laden," "Fly Me To The Moon" and "Three Days in January" are among the other programs exclusive to Fox Nation.
Fox Nation is also home to exclusive documentaries, such as "The First Family," a candid look at the Trump family, "Riddle: The Search for James R. Hoffa" and a plethora of exclusive content from Fox News' biggest stars such as Ainsley Earhardt, Steve Doocy, Dana Perino, Greg Gutfeld and Brian Kilmeade