Grammy-winning Chilean rock band, La Ley, reunited after a decade apart, mounts U.S. tour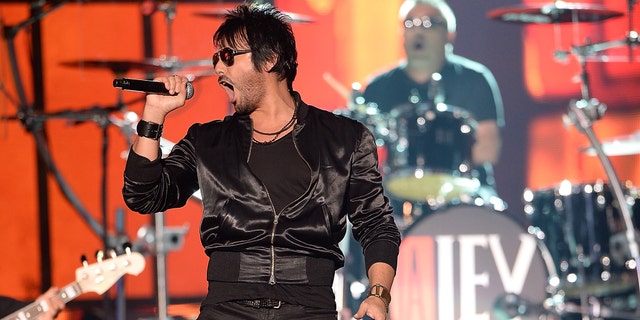 NEWYou can now listen to Fox News articles!
It's been more than 10 years since the members of the Grammy-winning Chilean rock band, La Ley, lost their passion to make music together. It had become a chore, so they broke up.
But last year, after a decade of doing individual projects, the trio of Beto Cuevas, Pedro Furgone and Mauricio Claveria reunited once again, and they sound better than ever.
"It feels great – getting back together with your buddies," lead singer Cuevas told Fox News Latino. "It's a good feeling. This gathering finds us with a more mature sound."
Cuevas, who released two solo albums since La Ley broke up, said it was weird getting back together – partly because Furgone stopped playing for some time to focus on his family. But once they started up again, he said, it was like the years melted away.
"I really appreciate playing with these guys," he said. "There is a good feeling. We feel young in the kind of music we are doing."
La Ley recently kicked off a "Re-Tour" with shows in California. It's their first time playing in the U.S. together for more than a decade.
"We have a great sound together," Cuevas said. "(Fans) can expect to see La Ley as they left us. We sound better. We are tighter… It's the best of La Ley."
The trio is also working on a new album to be released next year. Cuevas said the sound will be what fans might expect from La Ley, but with an updated outlook.
"We want to make relevant music. This is our musical history," he said.
As to future potential break ups, Cuevas said they are feeling confident and happy with where they are, that if anyone wants to pursue any side projects they can, without having to split up the band.
The band plays Wednesday night in San Francisco before heading to Los Angeles and San Diego. La Ley will also play several concerts in Texas, New York, Illinois, and Florida before heading south to Mexico and Chile.
Follow us on twitter.com/foxnewslatino
Like us at facebook.com/foxnewslatino