Grace Kelly's royal bridesmaid wound up homeless, battled mental illness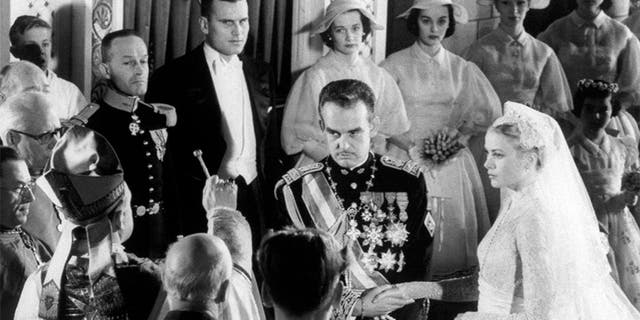 NEWYou can now listen to Fox News articles!
Nyna Giles wanted to set the record straight about her mother, an American top model and onetime royal bridesmaid of Grace Kelly, who at one point became homeless as she fell victim to an undiagnosed mental illness.
Giles teamed up with journalist Eve Claxton to publish a memoir titled "The Bridesmaid's Daughter," which chronicles the life of Carolyn Scott Reybold. Reybold died in 2007 at age 79.
PRINCE HARRY AND MEGHAN MARKLE'S WEDDING PHOTOS
Giles told Fox News her mother first arrived in New York City from Ohio in 1947, and she was quickly discovered for her head-turning looks.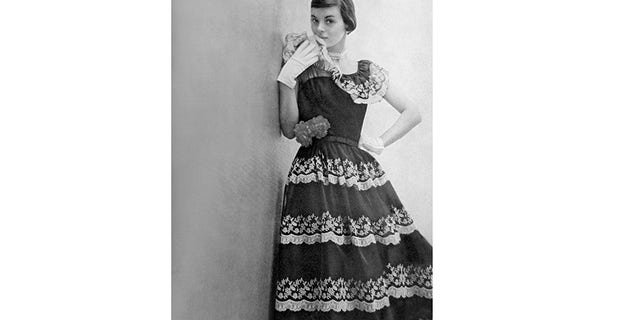 "When Eileen Ford was asked about her, she would refer to [my mother] as a golden girl, as one of her most successful junior models during that time period," said Giles. "She was enormously successful for eight years.
"She did a lot of work for Seventeen Magazine, Mademoiselle, Glamour, Junior Bazaar… It was a very brave thing she did, going to New York at such a young age. And I look at the pictures, the way she posed and her expressions, she was just very good at what she did."
The then-19-year-old brunette booked a one-way ticket to the big city before being scouted by a fashion photographer. She resided at the Barbizon Hotel for Women where she met "a round-faced teenage girl with light brown hair" named Grace Kelly.
Reybold and Kelly, an aspiring actress from Philadelphia, became fast friends and the pair bonded over Louis Armstrong records and the ballet. However, their relationship allegedly changed when Hollywood came calling for Kelly, who transformed into one of director Alfred Hitchcock's icy blondes.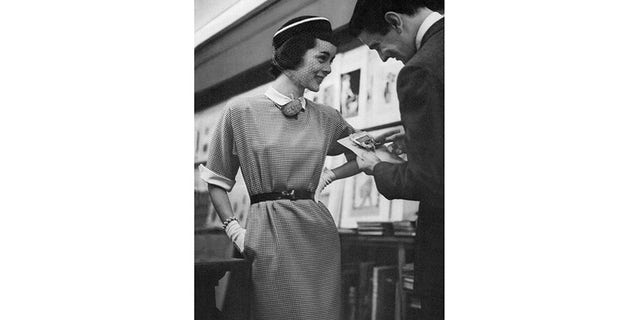 When Reybold accompanied Kelly to one of her film premieres, the screen star allegedly became angry when a photographer asked to take a picture and, instead of stepping aside, the model posed and smiled for the camera. Still, it was Kelly who introduced Reybold to future husband Malcolm, a friend of a former beau.
And when Kelly later became engaged to Prince Rainier of Monaco, Reybold was chosen to be one of the coveted bridesmaids.
"It was the first wedding of its kind which was televised," said Giles. "It was a big deal. And the amount of press was just astounding. After the bridesmaids were announced, they were contacted by all the top fashion designers and houses to wear their clothes. They were flooded with constant engagements and events… There was a lot of attention on them during the months leading up to the royal wedding."
Grace Kelly married Prince Rainier in 1956.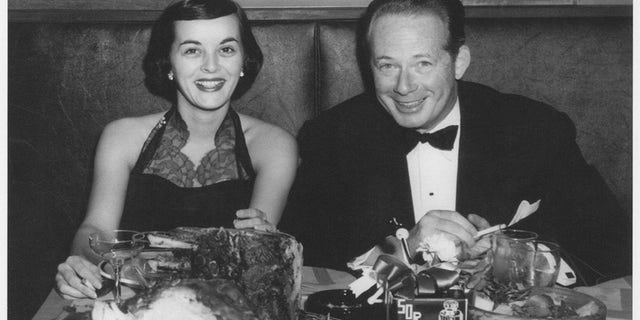 "I think probably for all of the bridesmaids, they knew when they said goodbye to Kelly and came back to New York, it was going to be difficult," said Giles. "[Kelly] was in another country. I think for my mother, there was a bit of sadness with that because they were such close friends. I know that when Grace would come back to New York, she would visit… But it just became more difficult."
Reybold had her own challenges to face. By the time Giles was born in 1959, Reybold wasn't a sought-after model in New York City anymore. Instead, she was married and living in Long Island, away from the glamorous life she once enjoyed.
"It represented a huge change," said Giles. "It would have meant definitively she was not going to be modeling again. By living out there, it would have been impossible. It meant leaving the culture of New York City. All the things she loved.
"Tippi Hedren came to visit us and many of her friends during the first couple of years. And then it started to wane and they weren't coming out as much. Her friends had moved on. And I don't think she really made new friends."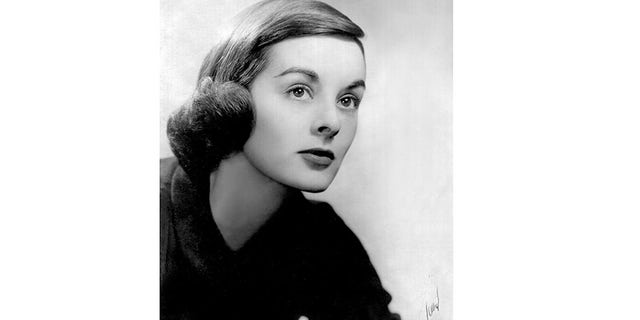 Giles also believed her mother was faced with postpartum psychosis, which would only be the beginning of numerous problems she would face for the rest of her life.
"I was a 10 lb. 10 oz. baby," said Giles. "She was 5'4". It was her third caesarian. And she had a hysterectomy. There's no way a woman could go through that and not experience some form of postpartum depression, at least.
"And then on top of that, to be isolated and not have people around you so they could see the changes that were taking place in her… She looked like a different person. There's no life in her. It's something that got progressively worse over time."
Mental health officials later told Giles that while postpartum psychosis is a serious condition, it is treatable. But her mother, who didn't get the appropriate care she needed, never recovered. Instead, she would be plagued with paranoid delusions.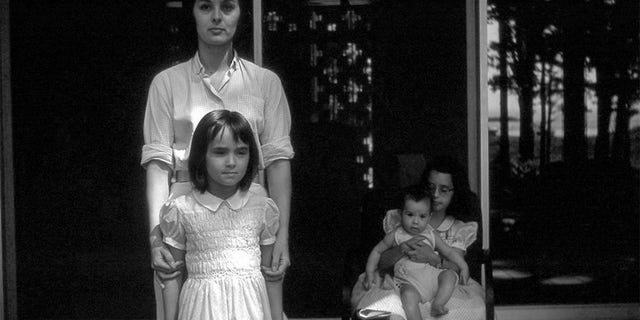 At one point, Reybold believed her daughter was too sick to attend school.
"To be clear, I only had the equivalent of one full year at school," said Giles. "Kindergarten through sixth grade. The absences were massive… But I really believe that she loved me… There was never any doubt about that. I think she was protecting me within her delusion."
Giles said Kelly suspected something was wrong with her friend. Then came tragedy.
Giles' sister Robin died from a car crash in 1979. Then in 1982, Kelly was also killed in an automobile accident.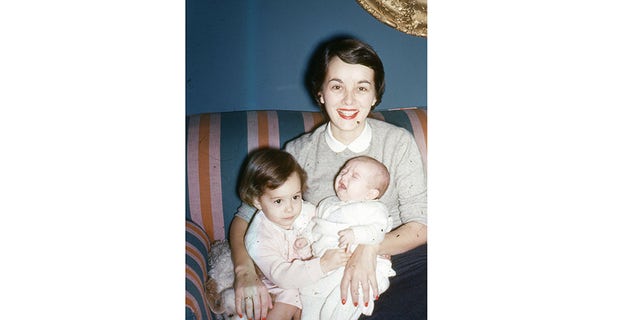 "[The deaths] impacted her tremendously," said Giles. "To quote Eileen Ford, 'Everything at that point just disappeared for her.' She was very close to my sister Robin. And I think she had hope in Grace [coming back] because Grace was possibly talking about getting an apartment in New York that fall when she died.
"A lot of people have asked me if I thought Grace would have been able to help her… But it's very difficult to help someone who's so mentally ill… But I think it would have been helpful to have a friend, somebody who knew her from the past."
Giles would later marry and have children of her own while she kept in close contact with her mother. But in 1989, Giles spotted a tabloid that revealed her mother was living in a New York City shelter.
"She wasn't down on her luck," said Giles. "She was severely mentally ill and refusing treatment. There's a big difference… But… we paid a deli she was comfortable going to so she could have her meals there and go whenever she wanted with no limit… I was always in touch with her. But at that point, I was trying to reason with her. She was offered places to live. But she wanted to be in the city. The city was where she was the happiest and she found a way to make it work for her.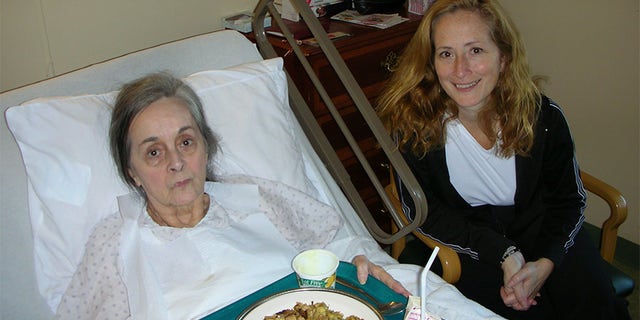 "She would go to Lincoln Center and listen to classical music on headphones. She would watch free ballet performances. She had her little square on 58th street where she would go and pray every day because she thought the park would be elevated to a shrine for humanity if she sat there every day… I forced myself to visit the shelter and look at the space where she slept with 100 women. I entered her world instead of being afraid of it."
In 1998 Giles moved Reybold to an adult home in Long Island.
"I don't know if she was happier," admitted Giles. "I certainly slept well at night because I knew she was in a safe place. But for her, there was nothing there. She was on medication and taken care of… She was calmer and there were fewer distractions."
Giles hopes her mother's story will raise awareness on mental health issues impacting mothers today.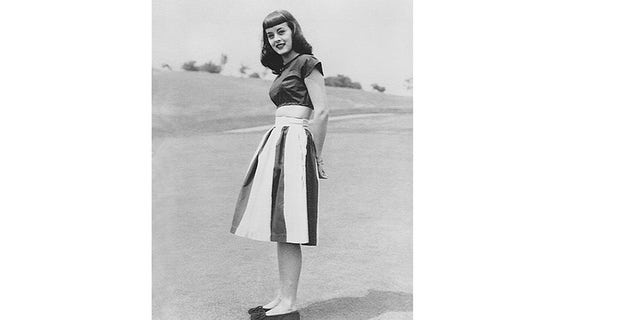 "The most important thing is early intervention," said Giles. "She needed to be treated after I was born. At the point where she was at the shelter, [it] was very far down the road to be able to turn things around… My mother's life and my entire family's life would've been very different if she was treated early on."