Grace Kelly's granddaughter Charlotte Casiraghi gives birth to second child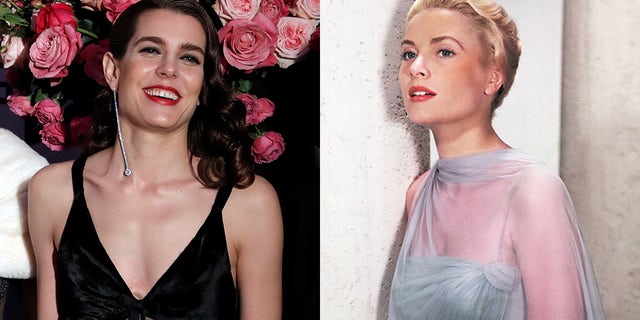 Grace Kelly's granddaughter Charlotte Casiraghi and her fiancé Dimitri Rassam have welcomed their first child together, Fox News has learned Wednesday.
"Her Royal Highness the Princess of Hanover and Mrs. Carole Bouquet have the pleasure to announce the birth of their grandson on October 23," a rep from the Monaco Consulate told Fox News. "The mother and the baby are doing well."
People magazine reported the newborn is the seventh grandchild of Monaco's Princess Caroline, the daughter of the late Hollywood actress. Kelly became a royal when she married Prince Rainier III of Monaco in 1956.
The publication added Caroline's eldest daughter, 32, is eleventh in line to Monaco's throne. Caroline, who married three times, is mother to four children.
The baby boy's father is the son of French actress/model Carole Bouquet. She previously played Bond girl Melina Havelock in the 1981 film "For Your Eyes Only" opposite Roger Moore.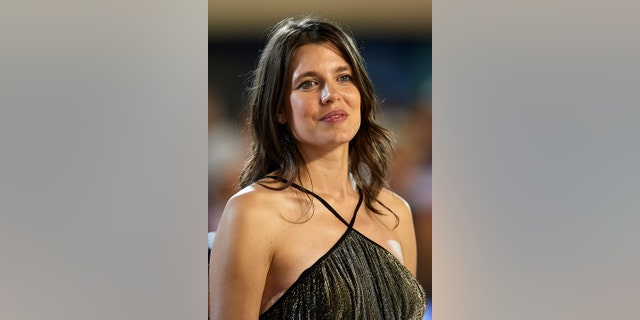 W Magazine added Casiraghi gave birth at the Princess Grace Hospital, the second child for Casiraghi. She gave birth four years ago to another son when she was in a relationship with French comedian Gad Elmaleh.
Harper's Bazaar previously reported that despite Casiraghi's royal lineage, her mother, 61, reportedly declined to have a title bestowed on her as an attempt to give her a normal life. The magazine added she is a "Miss" and not a princess.
While Casiraghi has been sought after by fashion houses for her head-turning looks, she prefers the role of celebrated equestrian.
"They've had an important role in my life since childhood," she said at the time about her horses. "They gave me the energy to move forward, the ability to fight, giving me a rare confidence and invaluable strength. They taught me great humility too."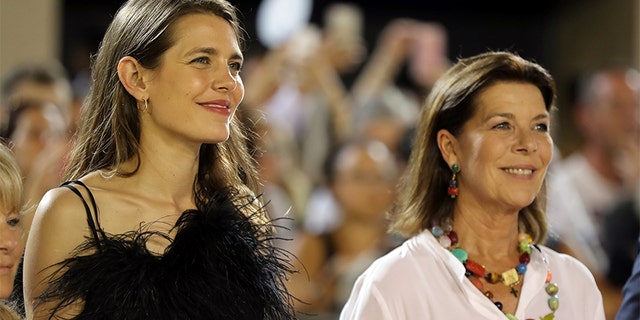 Earlier this month, Grace Kelly's nephew Chris LeVine told Fox News the movie star would have given Meghan Markle plenty of advice about surviving the media scrutiny as a new mother.
Markle, the 37-year-old American actress who became the Duchess of Sussex after her May wedding to Britain's Prince Harry, is expecting her first child.
LeVine, who works closely with the Princess Grace Foundation-USA to perpetuate the legacy of the former Alfred Hitchcock muse, told Fox News Kelly was determined to protect her three children as they grew up in the public eye.
"[The media scrutiny] was something that certainly concerned my aunt back when her children were growing up," said LeVine. "That's escalated since then. She thought back then the media was oppressive. If she could have seen the media today, I could only imagine her discomfort with trying to keep her feet on the ground, so to speak. That was one of her major challenges, I think, in raising her children."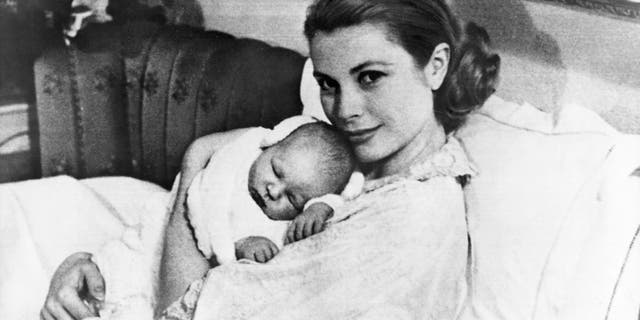 Kelly left behind Hollywood to embark on her new role as a princess when she married Rainier. However, according to LeVine Kelly never forgot her roots. In fact, she was determined to maintain several American traditions within the palace. Kelly and her children also spent time in the United States each year to ensure that the family ties there remained as strong as those in Monaco.
Kelly died in 1982 at age 52 from injuries she suffered in a car crash in France.
"Certainly her advice back then was to maintain the family time, the family traditions that she learned from her parents, continuing the family dinners and meals," said LeVine. "Her goal was always to bring the kids over to the States. That was really apparent. They always came over in the summers."