Roger Moore's daughter shares memories of growing up with James Bond star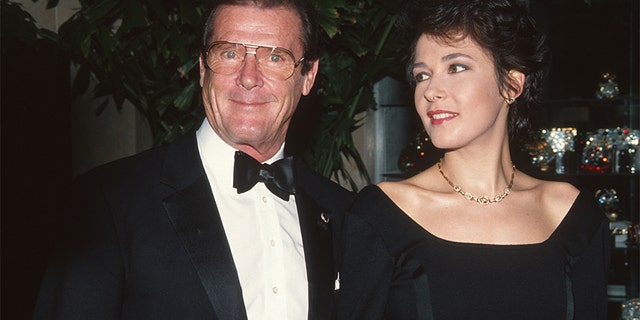 To the world, Roger Moore was a suave British star best recognized as James Bond — but to Deborah Moore, he was just dad.
Moore, who starred as the iconic secret agent in seven films, died in 2017 at age 89.
Deborah recently recalled her final moments with Moore to U.K.'s Yours magazine. She insisted Moore never lost his charm, even as he was battling cancer.
PHOTOS: ROGER MOORE'S 'BOND' GIRLS
"Dad was such a kind man and had a wonderful sense of humor," said the 54-year-old, Moore's first child with Italian actress Luisa Mattioli.
"Even when he was in [the] hospital in his last days, he had a twinkle in his eye, and you could see him flirting with the nurses. I'd have to say 'Dad, behave!'"
Today, Deborah still has fond memories of growing up with the Hollywood star. She described how even when Moore was at the height of his fame, family always came first.
"He'd usually take us on film sets with him when he was working because, being such a family man, he didn't want us to be split up," she said. "As we were quite young – I was 10 when he got Bond – we were taken out of school for a few months and a tutor would come with us so we didn't miss out on class. I remember when we went to Jamaica to film Bond – it was all very exciting."
Moore didn't think twice when it came to welcoming his children into his star-studded world of filmmaking. But, when cameras stopped rolling, he preferred to dedicate his time to them.
"His favorite thing to do with us when we were young was to take us swimming, especially when we went out to Italy, where my mother was from," said Deborah. "It was right by the sea, so every morning we'd get up at the crack of dawn together and go out for a swim. It was wonderful."
JAMES BOND IS BACK: DANIEL CRAIG TEAMS UP WITH DIRECTOR DANNY BOYLE FOR HIS 5TH '007' MOVIE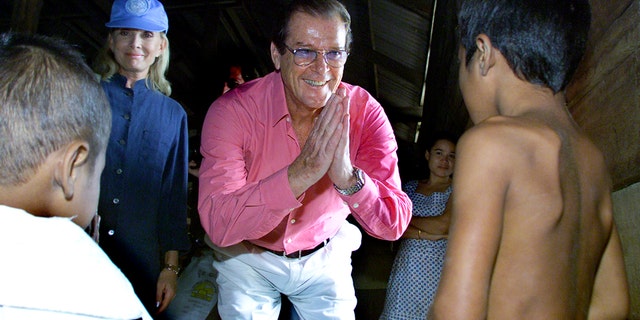 Moore also taught his children the importance of giving back to those in need.
"He first got involved in UNICEF through his close friend, Audrey Hepburn, because he admired the work she did with them," said Deborah. "So he went along to a UNICEF conference with her and immediately decided he wanted to be a part of it. He cared hugely about what was happening in the world and got very upset about injustices, particularly towards women and children."
With the help of UNICEF, the goodwill ambassador traveled the world for over 26 years to champion children's rights. In 1999, he was made a Commander of the British Empire and was knighted in 2003.
Then in 2012, he raised more than $1 million for the organization by leading a Bond-themed auction. That same year, he received the first UNICEF UK Lifetime Achievement Award.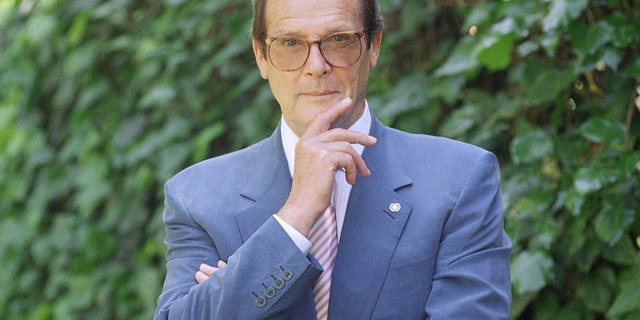 "He actually turned down a lot of work because of his UNICEF commitments," said Deborah. "He even used to get a little bit annoyed when he went on talk shows and found it hard to get around to talking about the charity. He'd always come away and say, 'Oh I wish I'd had more time to talk about UNICEF.'"
And throughout his life, Moore never took his fame for granted, a lesson he was determined to teach his daughter, also an actress.
"Dad taught me to always be appreciative of what you have," said Deborah. "In fact, he would never say no to anyone who asked for an autograph. Even if it was at the most inconvenient moment, he'd be so gracious and say yes.
"I remember he once said, 'These are the people who put me here' and that's why he did it. He also taught me that it's so easy to be kind and so hard to be unkind, because he always had so much love and respect for other people. He was such a good man."
Deborah would go on to launch her own successful career as an actress. She even appeared in the 2002 Bond film "Die Another Day," opposite Pierce Brosnan as 007.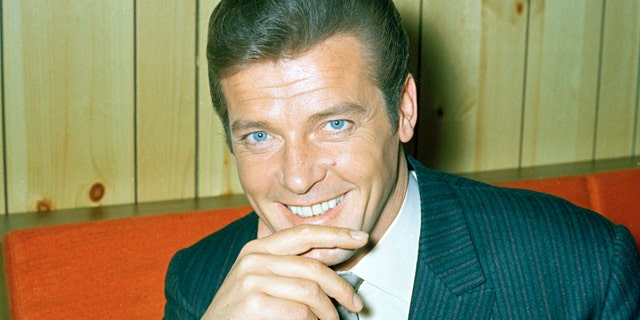 The publication noted that as a child, she joined her father onscreen when she made her acting debut in an episode of "The Persuaders!" in 1971.
"They needed a little girl to be in this episode and so I was taken out of school for the day to come and film with him," she explained. "It was great and by then I definitely had the acting bug."
Shortly before his death, Moore published "À Bientôt," where he looked back at his life and the memories that continued to shape him. Deborah wrote the foreword but didn't read the book until after Moore passed away.
"I sort of knew he was writing a book before he died but I didn't read any of it until a few months afterward," she explained. "The first time I read it in full I could just hear him talking. I was on the train home from visiting a friend of dad's. And as I was reading the last chapter where he talks about the friends he lost and about death, I just couldn't stop crying. It's a really difficult bit to read because dad didn't think he was ever going to die. We all thought he was going to get better like he had done the last time he was doing poorly, so it came as a terrible shock when he passed away.
"Since he died, I find there are moments when I'm fine and then I go, 'Oh I must ring dad' and realize I can't," she added. "All my life I was a daddy's girl and dreaded the day I'd lose him. I often said to him, 'I hope something happens to me before you because I don't think I could live in this world without you.'
"So I was scared when I realized he wouldn't survive this awful illness, that I was going to become a mess. But I've since found an inner strength and I feel like dad's gone to a better place, with his mates up in the heavens. Now I have pictures of him everywhere and I always feel like dad is sat on my shoulder helping me out."
When Deborah was asked how she felt her father would want to be remembered, her answer was simple.
"I think he'd want to be remembered for trying his best in everything he did," she said. "For trying to make the world a better place and for making people smile."