Grace Kelly would have encouraged Meghan Markle to pass down American traditions to her royal baby, says movie star's nephew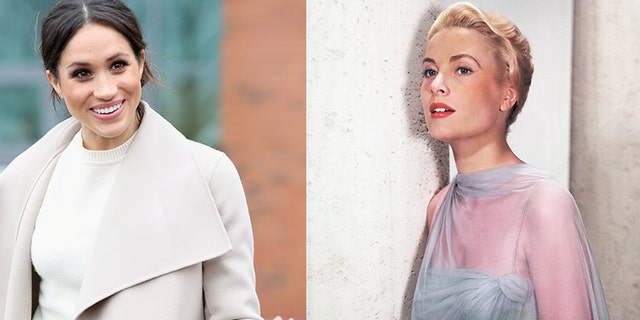 Grace Kelly's nephew Chris LeVine believed his movie star-turned-royal aunt would have given Meghan Markle plenty of advice about surviving the media scrutiny as a new mother.
Markle, the 37-year-old American actress who became the Duchess of Sussex after her May wedding to Britain's Prince Harry, 34, is expecting her first child.
LeVine, who works closely with the Princess Grace Foundation-USA to perpetuate the legacy of the former Alfred Hitchcock muse, told Fox News Kelly was determined to protect their three children as they grew up in the public eye.
The American movie icon and Oscar winner married Prince Rainier of Monaco in 1956, after meeting him the year before during the Cannes Film Festival.
"[The media scrutiny] was something that certainly concerned my aunt back when her children were growing up," LeVine told Fox News. "That's escalated since then. She thought back then the media was oppressive. If she could have seen the media today, I could only imagine her discomfort with trying to keep her feet on the ground, so to speak. That was one of her major challenges, I think, in raising her children."
Kelly left behind Hollywood to embark on her new role as a princess when she married Rainier. However, according to LeVine Kelly never forgot her roots. In fact, she was determined to maintain several American traditions within the palace. Kelly and her children also spent time in the United States each year to ensure that the family ties there remained as strong as those in Monaco.
Kelly died in 1982 at age 52 from injuries she suffered in a car crash in France.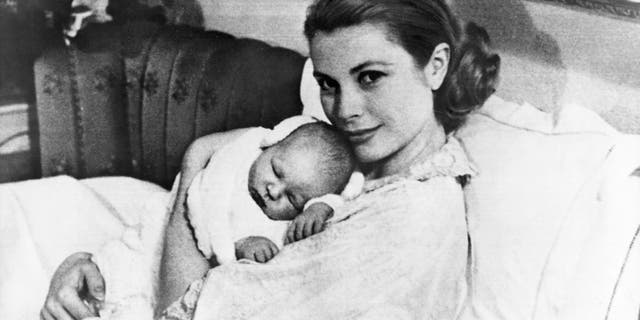 "Certainly her advice back then was to maintain the family time, the family traditions that she learned from her parents, continuing the family dinners and meals," said LeVine. "Her goal was always to bring the kids over to the States. That was really apparent. They always came over in the summers."
And Kelly made sure to introduce her children, Princesses Caroline and Stephanie, as well as Prince Albert, her love for Philadelphia, which LeVine insisted never left her.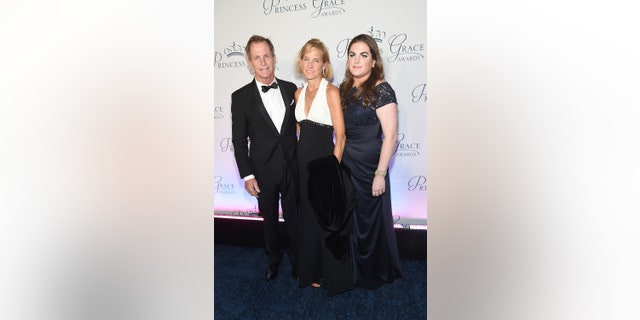 "There's a breakfast meat in Philadelphia called scrapple," he explained. "We as kids, my grandmother would serve us scrapple in the morning. I know in a number of occasions, my aunt Grace would bring a number of scrapple back to the palace, which I'm sure the chefs found unusual. But that bit of Philadelphia and her love of Philadelphia, I don't think that ever left her."
Asked once about memories growing up in Philadelphia, Kelly recalled walking along a creek in Fairmount Park as her "greatest treat."
In 2016, Albert would go on to buy Kelly's childhood home in Philadelphia and renovated it to look like it did when his mother lived there. Toby Boshak, executive director of the Princess Grace Foundation-USA, told NBC's "Today" in May that the six-bedroom, 2.5 story colonial home will be used occasionally by Albert and his family.
It will also house offices for the Prince Albert II of Monaco Foundation and host events for the Princess Grace Foundation-USA, which provides scholarships to emerging talent in theater, dance and film.
Kelly and Rainier announced their engagement at that house.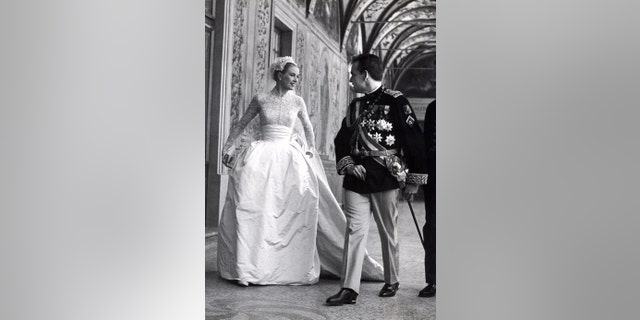 LeVine also said Kelly would have encouraged Markle to maintain her passion for the arts.
Among Kelly's many projects associated with the arts were restoring a theater in Monte Carlo, as well as embarking on stage tours in Europe and the United States, in which she read poetry.
All proceeds earned during the tours were donated to the Princess Grace Foundation in Monaco, which she founded in 1964 to assist local artists and craftsmen. It is currently chaired by her daughter Caroline.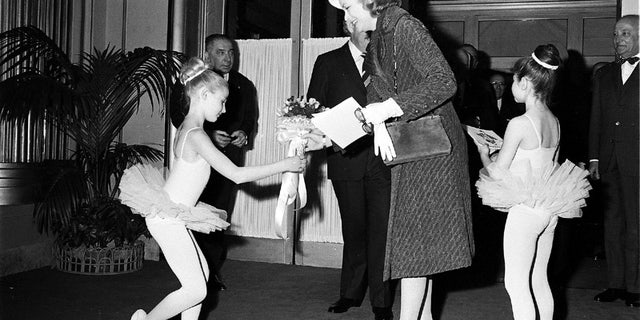 "The ability to dip into someone's private life has become exponentially easier," said LeVine. "So I know her advice would have been the same — try to keep your time to yourself, which she really echoed in her own life in encouraging young artists."
Markle, who previously starred in USA's hit series "Suits," retired from acting after her engagement to Harry in November 2017.
Her baby, to be born next spring, will be seventh-in-line to the British throne.
The Associated Press contributed to this report.