Grace Kelly: The Woman Behind the Legend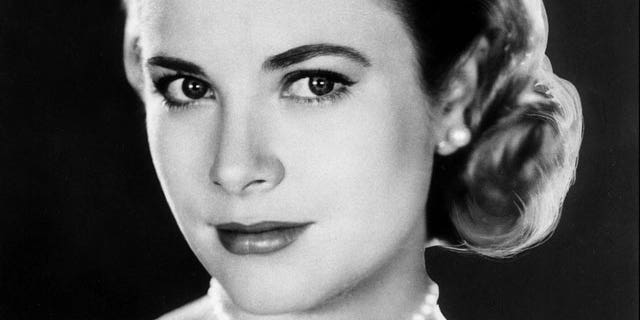 NEWYou can now listen to Fox News articles!
Famed Beverly Hills Courier columnist George Christy gives you an insider's peek into Hollywood's A-list parties and personalities.
Blondes were his dish. Among them: Philadelphia-born beauty Grace Kelly, New Jersey's Eva Marie Saint, and Chicago's Kim (Marilyn) Novak. "No bones about it … I love blondes," filmmaker Alfred Hitchcock would comment when queried about including Grace Kelly in three films, Dial M for Murder opposite Ray Milland; Rear Window co-starring James Stewart; To Catch a Thief with Cary Grant, who claimed Grace was a favorite. Hitchcock cast Eva Marie opposite Cary Grant in North By Northwest, and Kim Novak in Vertigo with James Stewart. Kim had problems "justifying" her role with Mr. Hitchcock politely reminding, "K-i-i-m-m-m, it's only a movie."
It wasn't long before Grace was wooed by Prince Rainier Grimaldi III of Monaco after their meeting during the Cannes Film Festival, where Grace was renewing an affair with Jean-Pierre Aumont, with whom she starred in TV's The Way of an Eagle. The prince then was in the midst of a live-in liaison with actress Gisele Pascal, all the while searching for a proper bride, with the prince's friend, Rev. Father Francis Tucker, on the lookout for eligible Catholic girls. Legend has Grace's amours involving her co-stars: Clark Gable (Mogambo); Ray Milland (Dial M for Murder); William Holden (The Bridges of Toko-Ri); both her High Noon co-star Gary Cooper and director Fred Zinnemann; the Shah of Iran, and designer Oleg Cassini, who proposed but Grace's parents would not accept a divorced Protestant as a future son-in-law.
Her Irish-American dad, John Kelly, whose brick business was the most successful on the East Coast, was displeased with "her Hollywood crowd," as was brother Jack, a triple Olympic-gold-medal-winning sculler champ with matinee-idol good looks. He wished Grace would drop "those oddballs, and date a sportsman."
RELATED: Click here to read George Christy's full column at the Beverly Hills Courier.