'Gigi' actress Leslie Caron says she had to hide her curves to play a teenage girl: 'I was too mature looking'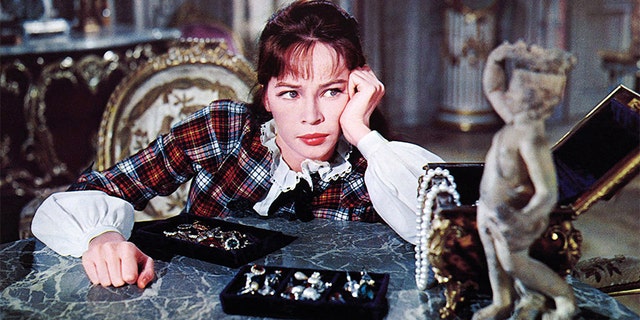 At age 25, Leslie Caron was getting ready to play a 14-year-old in MGM's 1958 Technicolor film "Gigi" — never mind she had already given birth to her first child.
"We started doing the costumes, and by then I was still feeding my baby," the 86-year-old recently recalled to Vanity Fair, on the occasion of the movie's 60th anniversary.
THROWBACK TIME! CELEBRITY FLASHBACK PHOTOS
"I had this voluptuous look, which didn't fit a little girl of 14!" she added.
One costume Caron worried about was the outfit she would wear as Maurice Chevalier sang "Thank Heaven for Little Girls." The scene was being filmed in the Bois de Boulogne with hundreds of extras and horse-drawn carriages.
For the musical number, Caron was required to wear a wide straw hat, a plaid skirt and a jacket to highlight a more childlike figure.
Caron, who wanted to hide her curves, worked with head seamstress Madame Karinska to add decorative braids to the front of the jacket, distracting the audience. However, the trick didn't fool designer Cecil Beaton, who originally sketched the costume.
"'I don't remember designing those!'" Caron recalled Beaton saying. "I was too mature looking."
However, after she explained her dilemma to Beaton, the braids stayed.
"Gigi" told the story of a rich playboy and a youthful courtesan-in-training during the 1900s in Paris.
And Caron had plenty of experience playing the part. In 1955, she starred in a non-musical stage adaption of "Gigi," which Audrey Hepburn had opened on Broadway in 1951. Caron told the magazine that for the production she chose Tennessee Williams' favorite director, Peter Hall.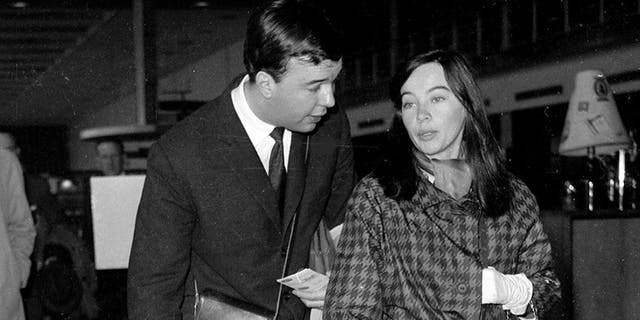 "We were very attracted, one to the other, but were extremely professional and din't go out together at all, until the opening night," she explained. "Then, that was it, on the opening night, we got together. That was it — until marriage, children, everything!"
Caron and Hall married in 1956, but would ultimately call it quits in 1965. Caron married her third and last husband Michael Laughlin in 1969, divorcing in 1980.
Back in 2016, The Telegraph revealed Caron once had an affair with Warren Beatty.
"I don't think my younger self would approve of my relationships," she told the U.K.-based news site. "Having been raised by the nuns, I thought just one marriage was what was right.
"I still consider my real marriage to be with Peter Hall, the father of my children. I still reproach myself for not having the guts to insist on working things out. The problem between us was that Peter wanted me not to work but I loved work. Without it I would suffocate."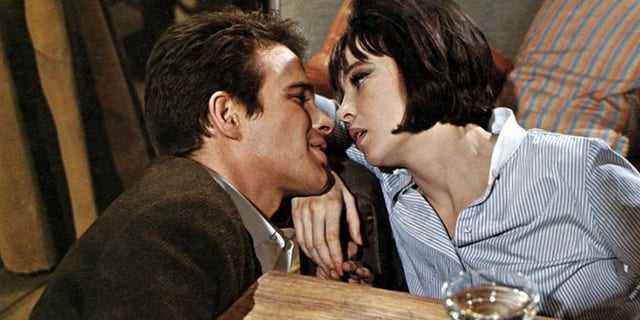 "I'm most proud though, of my children," she added. "With them I think I succeeded."
In 2011, Caron revealed in her memoir "Thank Heaven" she met Beatty at a party in 1963, which rocked her marriage to Hall.
"He was five-and-a-half years younger than me, irresistibly handsome and intelligent," she noted. "Flirtatious banter flew back an forth. After dinner, he offered to take me back to the Beverly Hills Hotel and swept me off my feet.
"I never arrived at my hotel room. Indeed, I lingered another week and had what they call a 'good time.' Back home in Stratford, I told Peter about Warren and said I wanted a separation. He tried to salvage our marriage with a trip to Marrakech. Disastrous."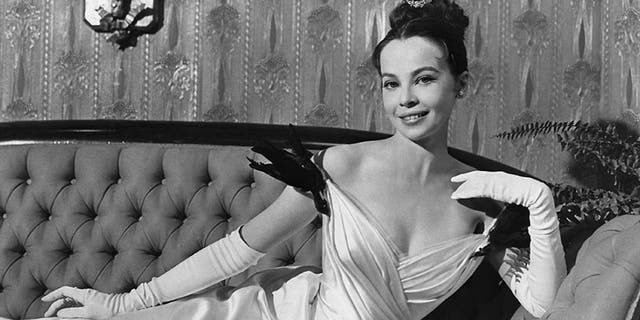 But Caron's determination to work has garnered her lasting success as a Hollywood star. TCM noted she has danced with both Gene Kelly and Fred Astaire, co-starred with Cary Grant, won an Emmy and been nominated for two Academy Awards.
Today, she's still keeping busy appearing in the TV series "The Durrells in Corfu." TCM also noted she has dedicated her time to writing and restoring old buildings in France and turning them into inns.
Still, she insisted her greatest joy has been her family.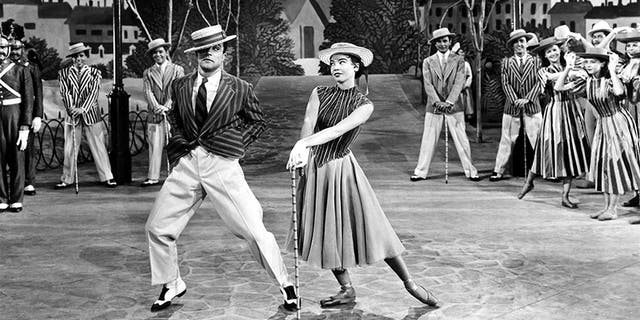 "There was a point when I felt very low, but I did a clever thing and moved back to England to be close to my children and grandchildren," she said. "I'm really satisfied here now; I could almost say I am happy."