George Lopez to Star & Produce New Latino Sitcom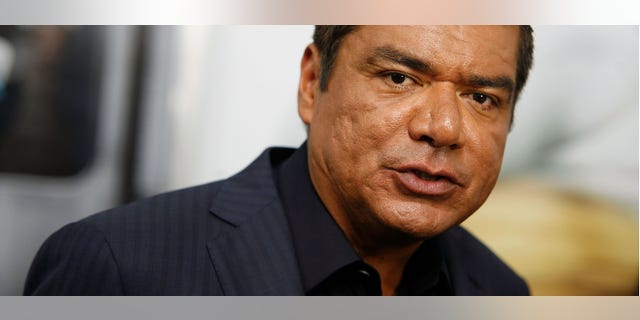 GLO is back and in full Latin swing!
The actor and TV host is the executive producer of a new comedy/family sitcom of a Latino family, Deadline.com reports.
Lopez, whose late night show, Lopez Tonight flubbed and was cut off the air last year, will be signing a deal with Debmar-Mercury (a subsidiary of Lionsgate) to get the new show underway.
Once the deal is finalized and inked with Debmar-Mercury, Lopez and his presumed, Michael Rotenberg, will begin searching for a network to give his new project a home.
Deadline said Lopez will have ownership of the new sitcom.
Celebrities Who Once Were Undocumented
Last year TBS canceled "Lopez Tonight' George Lopez's nightly talk show, and the only late-night offering hosted by a Latino. It was in its second season.
The comic gave up his 11 p.m. time slot to make room for Conan O'Brien, who joined TBS after leaving NBC's 'Tonight' show. The plan was for TBS to have a one-two punch of late-night shows that would particularly appeal to young viewers.
As expected, Lopez wasn't overjoyed with the news that his talk show was cancelled.
When ABC cancelled his previous sitcom, 'The George Lopez Show' in 2007, he had some choice words for the network and its decision. He believed that his show was cancelled because it was owned by Warner Bros. and not by ABC and scoffed at one of the network's new shows called "Cavemen."
Latinos Dazzle On Oscar Red Carpet
"I get kicked out for a...caveman and shows that I out-performed because I'm not owned by [ABC]" Lopez said, according to the L.A. Times blog. "So a...Chicano can't be on TV but a...caveman can?"
"And a Chicano with an audience already? You know when you get in this that shows do not last forever, but this was an important show and to go unceremoniously like this hurts. One hundred seventy people lost their jobs," he said.
You can reach Alexandra Gratereaux at: Alexandra.Gratereaux@foxnewslatino.com or via Twitter:@GalexLatino
Follow us on twitter.com/foxnewslatino
Like us at facebook.com/foxnewslatino