'Game of Thrones' star Maisie Williams posts parting message to HBO show and her character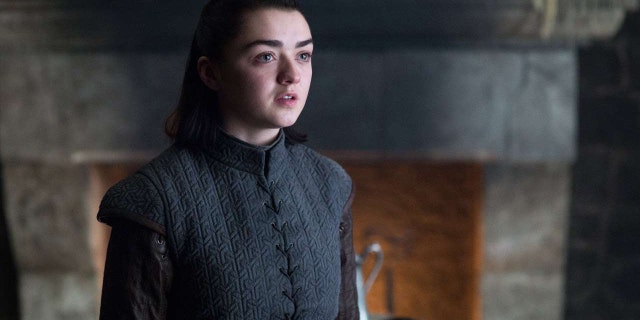 "Game of Thrones" actress Maisie Williams said adieu to the HBO show and the character she plays, Arya Stark, with a weekend Instagram post.
Williams shared a snap of a pair of shoes with her 7.7 million Instagram followers on Saturday, and included a message in the caption.
"goodbye belfast," it said, referencing the Irish city where the show is filmed. "goodbye arya. goodbye game of thrones.
"what a joy i've had," Williams shared. "here's to the adventures to come. #lastwomanstanding #barely#immasleepforthenextfouryears#justkiddingidontsleep."
The 21-year-old has been on the show since its first season, which premiered in 2011.
KERI RUSSELL IN TALKS FOR 'STAR WARS: EPISODE IX': REPORT
She's not the only "Game of Thrones" star sharing a social media send-off: Daenerys Targaryen actress Emilia Clarke shared a message on Instagram June 17, People notes.
Clarke put an image of herself in a field of flowers on her Instagram account at the time.
"Hopped on a boat to an island to say goodbye to the land that has been my home away from home for almost a decade," her message said.
The 31-year-old actress added, "It's been a trip @gameofthrones thank you for the life I never dreamed I'd be able to live and the family I'll never stop missing #💔#lastseasonitis."
The final season of "Game of Thrones," which will air in 2019, will reportedly consist of six episodes.
Clarke spoke about Daenerys' last moments on camera as part of a Vanity Fair profile published in May.
"It f----d me up," she told the publication. "Knowing that is going to be a lasting flavor in someone's mouth of what Daenerys is . . ."