'Game of Thrones' Season 8 might premiere later than previously thought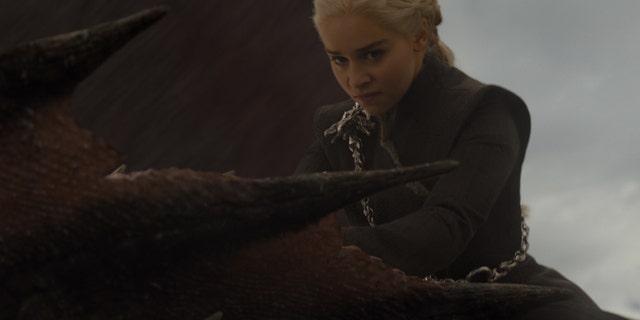 Looks like "Game of Thrones" has become a game of trying to figure out when this show will actually return!
When HBO said the final season of the fantasy series would premiere in the "first half" of 2019, they apparently meant the very last part of the first half of 2019. Casey Bloys, the network's president of programming, gave reporters the original timeframe at HBO's Summer Television Critics Association Press Tour last month, and fans hoped "GOT" would return in April, like most of the show's previous seasons.
Nikolaj Coster-Waldau Reflects on Jaime Lannister's Evolution on 'Game of Thrones' (Exclusive)
However, in a new interview with HuffPost, "Game of Thrones" visual effects supervisor Joe Bauer hinted otherwise. While discussing the upcoming season's Emmy potential, Bauer said, "In two years, we'll be eligible for the season eight work, which we're just beginning now" -- meaning the show will be eligible for the 2020 awards show.
In order to quality for the 2019 Emmys, "GOT" would have to air the bulk of its final episodes before May 31, 2019. "I know I'm not doing anything else but "Thrones" until May of next year," Bauer said, implying that the very earliest "Game of Thrones" could premiere was May 2019.
Sophie Turner Teases 'Game of Thrones' Final Season Is 'Full of Betrayal'
Season seven of "Thrones" premiered in July 2017, and is nominated for an impressive 22 awards at the 2018 Emmys, including an Outstanding Supporting Actor in a Drama Series nod for Nikolaj Coster-Waldau.
In a recent interview with ET, the actor -- who is nominated for his first Emmy after nearly a decade of playing Jaime Lannister -- said he just wanted to see his character "make it to the end" of the series.
'Game of Thrones' Final Season Will Premiere in the 'First Half' of 2019
"I was talking to Lena [Headey] about this before we both found out. I was going, 'At this point, now that we're so close, you just want to make it to the end,'" Coster-Waldau said. "If you had gone out in season three or four, it would have been fine. But now, we're so close. It was definitely a relief to be a part of it."