French Filmmaker Eric Rohmer Dies at 89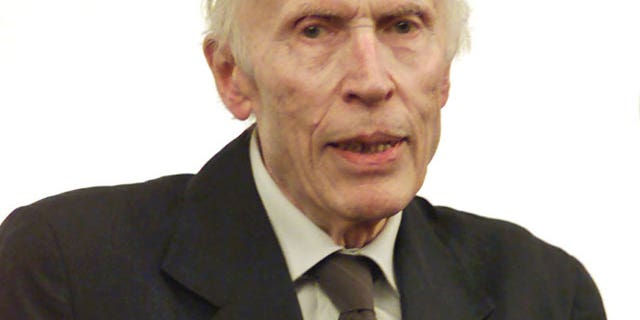 PARIS – French New Wave director Eric Rohmer, known for "Claire's Knee" and other films tracing the intricacies of romantic relationships, died on Monday. He was 89.
Rohmer died in Paris, said Les Films du Losangem, his film production company. The cause of death was not immediately given.
The director, internationally known for his distinctive personal style, continued to work until recently, with his latest film, "Les amours d'Astree et de Celadon," ("Romance of Astree and Celadon"), appearing in 2007.
In 2001, Rohmer was awarded a Golden Lion at the Venice Film Festival for his body of work.
Rohmer's films were full of subtle conversations and philosophical musings, romantic entanglements and love triangles. Often they took a light, chatty form, with serious themes hidden under the surface.
French President Nicolas Sarkozy paid tribute to a "great auteur who will continue to speak to us and inspire us for years to come."
"Classic and romantic, wise and iconoclast, light and serious, sentimental and moralist, he created the 'Rohmer' style, which will outlive him," Sarkozy said in a statement.
Six of Rohmer's films comprised an influential cycle of "moral tales" that addressed the thorny questions of modern love: whether to compromise your beliefs in the face of passion, for example, or how to maintain a sense of individual freedom in a relationship.
In 1969's "Ma nuit chez Maud" ("My Night at Maud's"), a churchgoing young man played by Jean-Louis Trintignant must choose between a seductive divorcee and a woman who meets his ideals. In 1970's "Le Genou de Claire" ("Claire's Knee"), a diplomat is overwhelmed by his desire to stroke the knee of a teenage girl he meets.
Former French Culture Minister Jack Lang called Rohmer "one of the masters of French cinema."
Serge Toubiana -- who heads Cinematheque, France's famous film preservation society, said Rohmer worked closely with his crews and described his creative process as a collaborative effort with the actors.
"He knew that he needed them and because of that he showered them with love," Toubiana told France Info radio. "Each film was a kind of shared game, with its own rules in which each person played his role."
Born in 1920 in the central French city of Tulle, Rohmer was a literature professor and a film critic for the influential Cahiers du Cinema magazine, becoming its editor.
Later, as a director, he became a leading force in France's convention-smashing New Wave cinema, alongside directors Jean-Luc Godard and Francois Truffaut.
Along with his series of moral tales, Rohmer produced a cycle of modern-day relationship fables for each season of the year, and another dubbed the "comedies and proverbs" cycle.
Information on funeral arrangements was not immediately available.