Fred Thompson's talks Hollywood and politics, latest film works to raise money for Saeed Abedini's family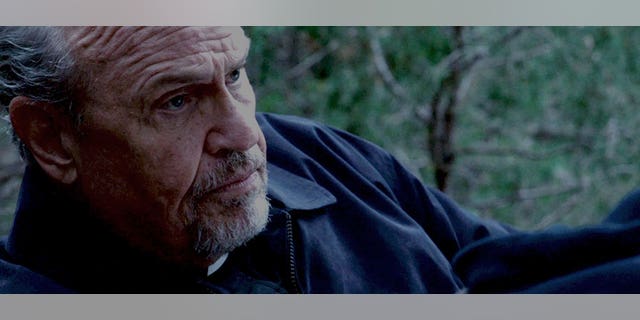 LOS ANGELES – Politics and Hollywood have a lot in common. Just ask Fred Thompson, who has made quite a mark for himself in both.
"It's about communication in both areas," says Thompson, the only man who can say he served eight years in the U.S. Senate and six on "Law & Order"; who can claim roles in the Senate Watergate hearings and "Die Hard II" and the 2008 Republican presidential campaign and "Cape Fear."
"You're trying to make an impression upon an audience," Thompson, 71, told FOX411. "In the entertainment world, you are trying to entertain, and in the political world you are shooting with real bullets and have to deal with important issues. But the similarity is the process of getting people's attention and evoking the sentiment and emotion that you are trying to."
Thompson plays a priest in his latest movie, "Persecuted," a political thriller by Daniel Lusko that touches on some deep issues that go straight to the fabric of the U.S. Constitution.
The film, which will be in theaters in July, centers on a revered evangelist named John Luther, who is considered the final obstruction in the way of sweeping religious reform in the United States. Framed by a senator for the murder of a teenage girl, Luther becomes a fugitive, forced to question religious freedom and freedom of speech.
"Constitutional issues are something I have been interested in ever since law school, and in law practice and certainly in the Senate," Thompson said. "Issues concerning the First Amendment and freedom of religion, as well as issues concerning the power of government and what could potentially happen have always been of interest."
Discussing the film, he said, "I would hope audiences are entertained, but I hope they also pause to consider these issues and the encroachment of those freedoms. It's a political thriller in many respects, but it's wrapped around some pretty serious, substantive issues that I hope people find interesting."
Last week the filmmakers took the movie's themes to another level – hosting a $10-a-seat advanced screening in Rancho Mirage, Calif., to raise money to build a house for the family of Saeed Abedini, a Christian pastor in Iran who was beaten and jailed two years ago for converting from Islam to Christianity. Arranged through Joshua Springs Calvary Chapel, the screening's proceeds will go to Abedini's wife and two children, who are living with her parents in Boise, Idaho.
"We are so blessed to live in the United States of America where we do have freedom of speech, and that is something that really resonates," said Lusko, the film's director. "'Persecuted' really brings the issue of Freedom of Speech to light and the responsibility we have to that notion. Our greatest threat is taking those freedoms for granted."
Lusko said he's seen different reactions during the movie's early screenings.
"A lot of people have watched this film and pointed to a specific kind of legislation," he said. "The intrusive government has always been, and will to continue to be, an issue for people who stand up for what they believe in.
"And although this film is fictional, it asks those questions about intrusive governments and institutions. Some may liken this movie to the Patriot Act, while others might link it to ministries that have been corrupted for reasons moral and otherwise.
"Wherever people are coming from, whether right or left or churchgoer or non-churchgoer, I hope it opens up a dialogue and self-reflection. If that happens, we have done our job."
Follow @holliesmckay on Twitter