Former Miss Universe host Andy Cohen boycotting pageant over Russia's anti-gay laws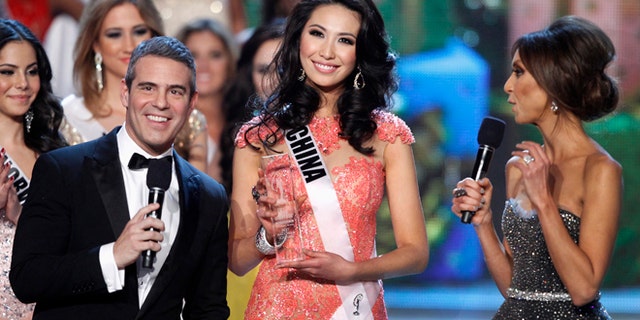 Late-night personality and frequent Miss Universe co-host Andy Cohen told E! News Wednesday that he will be boycotting this year's festivities in light of Russia's anti-gay laws.
This year's ceremony is set to take place in Moscow, Russia in November. International attention turned to Russia and its controversial viewpoint on gay rights, precisely because it is hosting major events in the coming months, including the 2014 Winter Olympics. Just last week, out figure skater Johnny Weir announced that he'd risk attending the Olympics if he made the team.
More out and proud celebrities
"The law is that anyone under suspicion of homosexuality can be arrested," Cohen told his 2012 Miss Universe pageant co-host, E! News' Giuliana Rancic and added that he "didn't feel right as a gay man stepping foot into Russia."
Cohen's announcement comes after a gay Miss Universe fan from New Jersey rallied more than 20,000 signatures and counting on a Change.org petition urging the Miss Universe organization, which is owned and operated by Donald Trump, to relocate this year's pageant.
Cohen, 45, co-hosted the Miss Universe pageant in 2011 and 2012.
What do you think of Cohen's decision?
View original Andy Cohen Boycotts Miss Universe Pageant in Light of Russia's Anti-Gay Laws at TVGuide.com