Former 'Agent Carter' star Hayley Atwell tackles period drama 'Howards End'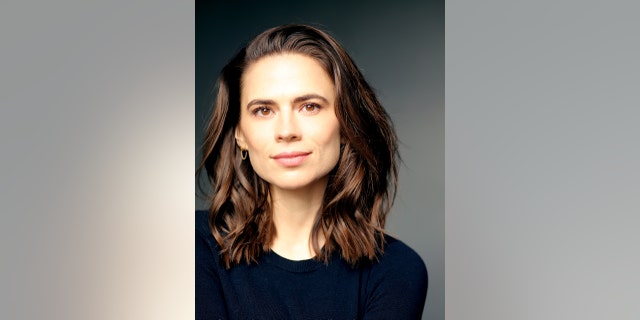 When Hayley Atwell needed advice on how to tackle her latest role, she reached out to her friend: Oscar-winner Emma Thompson.
The 36-year-old actress, best known for starring in ABC's canceled "Agent Carter," is now appearing in "Howards End," a four-part miniseries based on E.M. Forster's classic novel as Margaret Schlegel.
It's a character that was previously played by Thompson opposite Anthony Hopkins in the 1992 film adaptation, which led to an Academy Award.
"Em's a friend of mine and a mentor," Atwell told Fox News. "She played my mother when I was quite new to the industry, and so she was a great inspiration to me. I told her I was playing Margaret Schlegel, and like most actresses who know and love great female parts, she was delighted, going, 'You're going to have so much fun… It's such a fulfilling role to play.'
"She felt that E.M. Forster's one of literature's first great feminists — feminist being someone who believes in equality of the sexes, to be clear — that he had created her as a fully formed, multi-faceted woman with an original mind, incredible imagination, and was capable of rational thought and having a strong intellect, and very much capable of passion and the emotional side of life."
"Howards End" explores the social and class divisions in early 20th century England through the perspective of three families. Atwell said she was eager to participate in the female-led piece, which focuses on two sisters attempting to navigate the world together.
She also insisted viewers today can learn plenty from the characters, especially when it comes to talking politics.
"… This is also a time when you could say they're both liberals, but they're also willing to have a conversation with opposing political views in order for them to be engaged in the conversation," she explained. "… Margaret especially, doesn't try to change or criticize any one's points of view. She seeks to connect with them to open up an intelligent conversation with them, to find out why they think the way that they do and to challenge her own ideas about things."
Atwell added, "I think that's a very mature and kind of radical approach to the opposite side of our own belief system. Can we dare to connect with other people, rather vilify or aggressively turn against them because they seem to be different than us? Can you actually engage with them in a mature and respectful conversation?"
Still, the British screen star revealed that while she wants to present a positive example for women, she's not interested in being typecast.
"… As an actor in a way, I reserve the right to want to expand my range to play a villain and to not feel that every character I have to play has to be a positive contribution," she said. "I'm here to be a storyteller and facilitate that and do the best I can with telling that particular story, whether that's someone who has wildly opposing views to my own or is morally ambiguous or is indeed someone like Margaret Schlegel, who I think many people will find as a positive role model."
However, Atwell may think twice about who she chooses to work with. Back in January, Atwell told The Guardian that she had her big film break in Woody Allen's 2007 movie "Cassandra's Dream."
Atwell said at the time she was unfamiliar with the sexual abuse allegations previously made by his adoptive daughter, Dylan Farrow. However, now that she's aware of his questionable past, she would do things differently and not work with the director today.
Atwell said she keeps her young fan base in mind, especially from her time as star-spangled hero Peggy Carter.
"… It feels like a positive contribution to society to be able to represent someone who is… seems to be fully formed," she explained about her latest character. "There's room for human error in her, and her currency is not just her beauty or just her sex appeal or to be the partner of a man. She's very much an original, but she also doesn't shun or shame men. She wants to connect.
"So much about the [Time's Up movement] is about the representation of women… going away from the stereotypes and in particular, look to be able to see women in all their layers and all their traits and all their qualities and how they contribute to people's lives."
Atwell is hoping viewers will look past the show's elaborate costumes and instead, focus on the story that still has a message to share 117 years later. It may be a long time coming, but Atwell said her character is one she was born to play.
"For me… just being part of that canon of great female parts that all actresses like to play, whether it be having your Lady Macbeth moment, your Cleopatra moment, those classic, iconic roles for women," she said. "For me, Margaret Schlegel in literature was very much that. Em [Thompson] knows all about it, and was very delighted for me."
"Howards End" airs Sundays at 8 p.m. on Starz.