Following Famous Parents Full of Pitfalls for Celebrities' Kids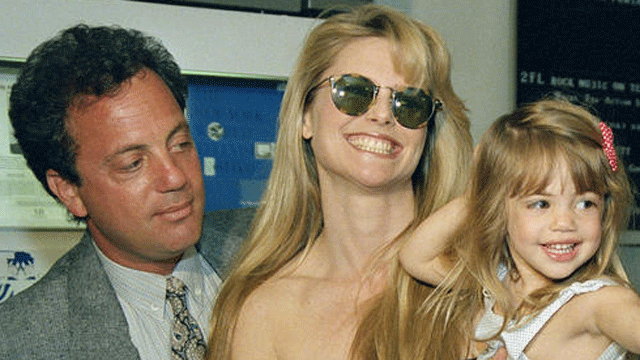 It isn't easy trying to get famous when you already have famous parents.
Just ask Alexa Ray Joel, the daughter of Billy Joel and Christie Brinkley, who made headlines earlier this month, not because of her record debut "Sketches," but because she gulped down a handful of herbal supplements and called 911, fearing an overdose.
Friends said it had been a tough year for Joel. One told Fox411.com that "managing her work through the difficult year in her love life was hard, [especially] when you hold yourself up against such powerful and successful parents."
RELATED: Alexa Ray Joel Seen Out Smiling With Mom.
Indeed it seems for every Miley Cyrus or Colin Hanks or Michael Douglas, there are rafts of children who flounder when they try to follow in their famous parents' footsteps.
Oscar nominee Kate Hudson (daughter of Goldie Hawn) is a big star with a leading role in the new musical "Nine" – but Kelly Osbourne's (daughter of Ozzy and Sharon Osbourne) last role was losing on "Dancing With the Stars."
And who can forget VH1's sad 2008 "Rock the Cradle" reality series spotlighting the children of Kenny Loggins, Olivia Newton-John and MC Hammer trying to break into the biz – with limp results.
SLIDESHOW: Problem Celebrity Offspring.
Trying to hit it big while bathed in the reflected spotlight of your parents comes with a host of issues, said talent agent Margot Menzel, who originally signed an 11-year old Miley Cyrus to "Hannah Montana."
"As a child of celebrity, you face more challenges in proving yourself – that you're not just out there because you're the son or daughter of a 'name,'" she told Fox411.com. "So the advantage is you get the opportunity, but the disadvantage is you have to prove you have the talent even more than your parents did."
And there can be issues whether the child becomes more or less successful than the famous parent, said Beverly Hills-based Dr. Carole Lieberman, who counsels a number of children of the rich and famous. She said celebrity parents can sabotage their offspring, consciously or not.
"These are people who want to be the only star in the family," she said. "They're narcissistic; they want their children to help them continue to be a star. And they don't want to have to compete with their children. Celebrities are always worried about younger people moving up and taking their place."
A classic example: the Ryan and Tatum O'Neal relationship.
In her recent autobiography, "A Paper Life," Tatum recalled her competitive relationship with her actor father, writing "it was as if I had committed some unmentionable, possibly unpardonable sin by winning the (Oscar) nomination" for "Paper Moon," which she starred in with her dad.
Even a supportive household can undermine an up-and-comer. "If you haven't struggled, then you don't have the depth of character [to make it under tough circumstances]," said Dr. Anne-Renee Testa, a counselor with celebrity and celebrity child clients in New York. "If you're handed a silver spoon, I don't think you can make that work."
"Take someone like Jewel, who lived out a van," added Menzel. "That makes them really appreciate the success and the long, hard road they've been on to get there. It keeps them grounded."
So why bother at all? For one thing, following in their parents' footsteps is often the easiest path to take for children of stars. "Parents say, 'Write your own ticket, but I'll support you all the way,' and that's like candy," said Testa. What child wouldn't want to do that?"
Over at the Cyrus house, Disney superstar Miley has far surpassed the success of her country singer father Billy Ray. How have they made it work? "She's not 'MILEY' when she's with her family," Mezel said. "Her parents make sure of that. Miley at home has to clean up her room, turn off her cell phone. She's just another normal member of the family."