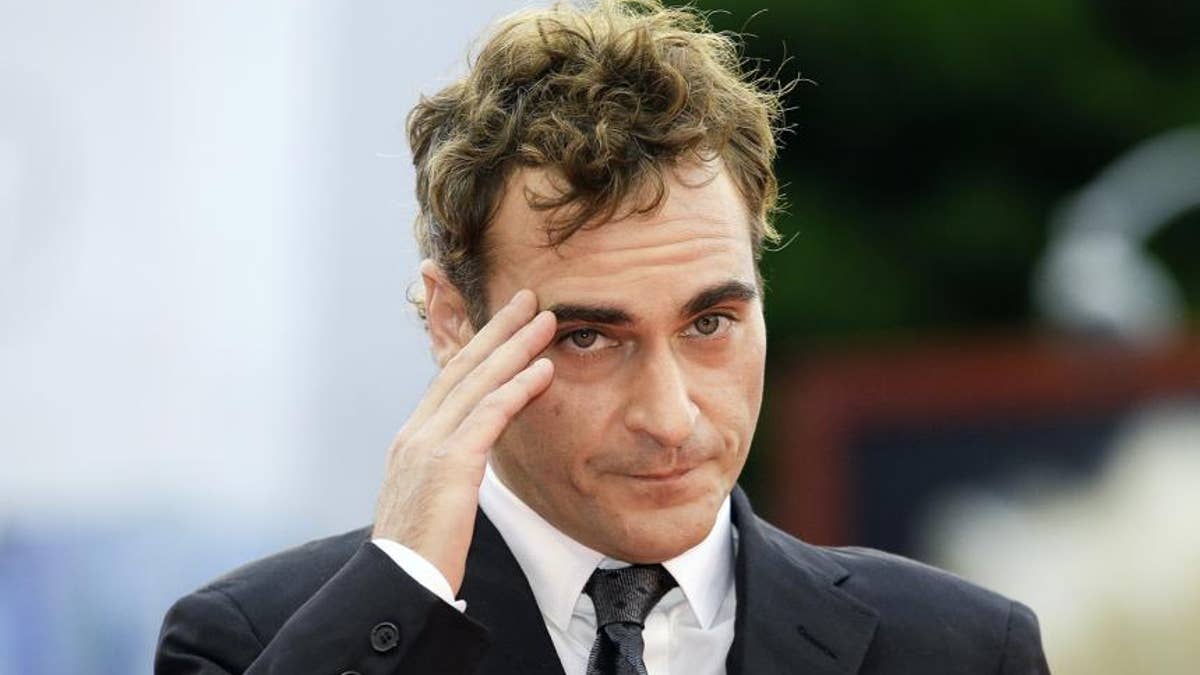 Todd Phillips, the director of the upcoming Joker origin film, posted a camera test of Joaquin Phoenix Friday on Instagram. Phoenix plays the infamous villain in the currently untitled movie, which is slated to hit theaters on Oct. 4, 2019.
In the video, Phoenix appears as "Arthur," until his face is interspersed with images of him as the Joker. The camera gradually pulls in closer and we only see him as the grinning villain, with his signature white face and red lips. The video, set to "Laughing" by the Canadian band The Guess Who, ends when his expression suddenly falls.
Phillips posted a photo on Sunday of Phoenix dressed up in a button-up shirt and jacket, with the caption: "Arthur." This is likely the Joker's name before he adopts his current moniker.
Phillips, who co-wrote the script with Scott Silver, said the film is meant to be an "exploration of a man disregarded by society that is not only a gritty character study, but also a broader cautionary tale."
Robert De Niro is in talks to join the movie as a talk-show host who plays a role in driving Phoenix's character to madness. The script has ties to De Niro's "King of Comedy," which features the actor as a failing comedian who kidnaps a popular talk-show host to gain fame. For the Joker movie, the roles would evidently be reversed, with De Niro playing the smug host. Zazie Beetz and Marc Maron also star in the pic.
Warner Bros. has said the Phoenix feature will have no effect on its DC Universe, which saw Jared Leto playing the Joker in "Suicide Squad." The studio is also developing its own standalone Joker film that will star Leto.
This story originally appeared in Variety.