Westminster Kennel Club Dog Show names wire fox terrier as Best in Show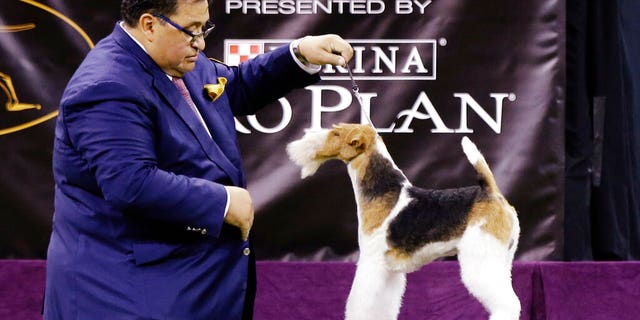 NEWYou can now listen to Fox News articles!
A wire fox terrier from Brazil named King was announced Tuesday as the winner of the 143rd Westminster Kennel Club Dog Show at Madison Square Garden in New York City.
Wire fox terriers have won 15 times at the nation's most prestigious dog show -- far more than any other breed. There were some boos — along with modest cheers — when judge Peter Green pointed at the 7-year-old King. Bono the Havanese came in second among the more than 2,800 dogs that competed.
Contenders in the final ring were Bean, a popular Sussex spaniel that has won the sporting group two years in a row; Burns a crowd-pleasing longhaired dachshund; Wilma, a boxer; and Baby Lars, a bouviers des Flandres.
FRENCH TOWN IMPOSE FINE ON DOG OWNERS FOR 'PROLONGED BARKING'
Colton the schipperke was ruled ineligible for best in show after winning the non-sporting group on Monday. There was a conflict of interest because judge Green's longtime partner has co-owned dogs with one of Colton's co-owners.
There is no prize money for the win, just a shiny silver bowl. Other rewards come in the forms of lucrative breeding rights and a lifetime of bragging rights.
The Associated Press contributed to this report.