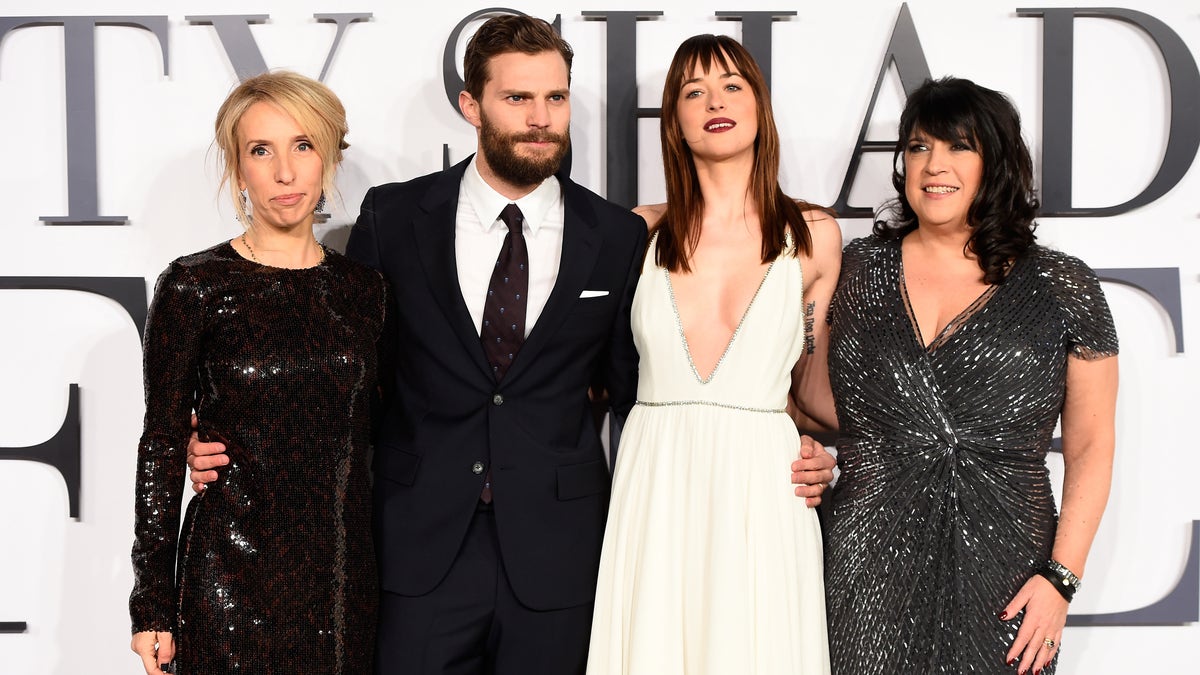 The director of the film adaptation of "Fifty Shades of Grey" is stepping away from the sequel after creative clashes with the book's author.
British director Sam Taylor-Johnson announced her departure from the series in a statement posted by Deadline on Wednesday.
"Directing 'Fifty Shades of Grey' has been an intense and incredible journey for which I am hugely grateful. I have Universal to thank for that," she wrote. "I forged close and lasting relationships with the cast, producers and crew and most especially Dakota (Johnson) and Jaime (Dornan)."
Taylor-Johnson said she wished whoever directs the next two films "nothing by success."
"Fifty Shades of Grey" has earned more than $500 million in box offices worldwide.
The director's decision to leave the films had been speculated for some time due to her creative clashes with studio executives and author E.L. James over the direction the film should take.
Authors usually do not have a strong say over a film adaptation, but under a contractual agreement, James held strong creative control and used it to make sure the movie would please her book fans.
"I was thinking about the readers. There are enough of them!" James told The Associated Press last month. "I mean hopefully we'll bring other people to it as well, of course; there are people who don't read at all. But my readers are the people I've always had in my mind. I understand the disappointment when key scenes are forgotten, or missing, so I was an advocate for them."
She added, "I had to fight for a lot of things really hard. And I did."
According to Deadline, Taylor-Johnson bristled over being "creatively-handcuffed."
Although the director of the new film is yet to be confirmed, co-stars Johnson and Dornan are set to reprise their respective roles as Anastasia Steele and the multi-millionaire Christian Grey.