'Fifty Shades Freed' teaser trailer debuts with some dark undertones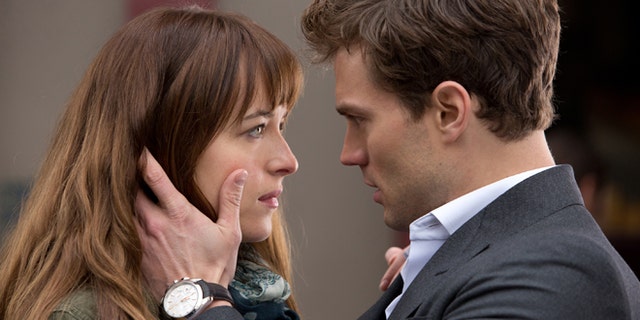 Universal has released the official first teaser of "Fifty Shades Freed," the final installment in the "Fifty Shades" cinematic franchise, and it's both steamy and dark.
The brief, minute-long teaser starts with Jamie Dornan's Christian Grey reading his vows to Dakota Johnson's Anastasia Steele as the two get married. From there, it's off on his, or rather their, private jet for a romantic and sexy honeymoon. However, things aren't all that happily ever after for the BDSM-centri couple.
The teaser shows brief glimpses of a shirtless Christian while Anastasia lounges by the water ogling him. Naturally, there's some teased sex scenes as well with the two of them up to their riding crop antics. However, the real meat of the trailer comes in the provocative danger that seems to be lurking in the shadows. The climactic third installment in the trilogy will see Anastasia deal with guns, being held at knife-point and what appears to be a car chase.
The teaser trailer is meant to get fans excited for the full-length trailer that's scheduled to drop sometime in November. Until then, fans dying to know what happens next to the couple can check out the teaser below.