'Fantastic Beasts' star Ezra Miller reveals his #MeToo moment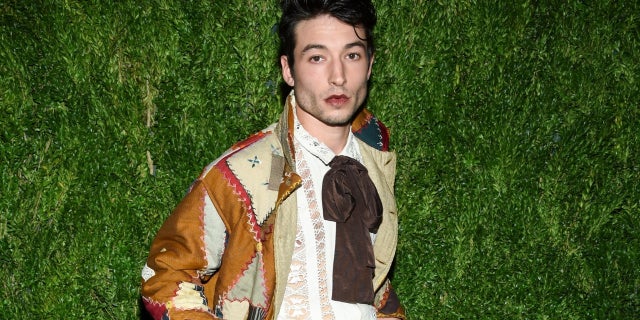 "Fantastic Beasts: The Crimes of Grindelwald" star Ezra Miller opened up about Hollywood and his #MeToo moment with a director and producer he did not name.
Miller, 26, told The Hollywood Reporter in an interview published Wednesday about the moment which he has not openly shared before.
"They [the producer and director] gave me wine and I was underaged," Miller recalled. "They were like, 'Hey, want to be in our movie about gay revolution?' And I was like, 'No, you guys are monsters.'"
'FANTASTIC BEASTS: THE CRIMES OF GRINDELWALD' CAST SAYS JOHNNY DEPP'S VILLAIN IS SIMILAR TO DONALD TRUMP
The rising star added that what happened was unacceptable.
"It's a great f---ing age of being like, 'You know what? That s---'s unacceptable,' And it's amazing for a lot of us to watch. 'Cause, like, we all knew it was unacceptable when we f---ing survived it," he continued.
"That's what Hollywood is. I thought we all knew we were sex workers."
J.K. ROWLING RESPONDS TO 'FANTASTIC BEASTS' SEQUEL CASTING CONTROVERSY
The "Perks of Being a Wallflower" actor also spoke out about the #MeToo movement in an interview with GQ Style.
"Let's drop men like flies," he told GQ Style. "I'm with it. And then let's rehabilitate them when they're on the ground."