EXCLUSIVE: Author Reveals Christina's Beef With Brit, Paris' Alleged Surgery Shocker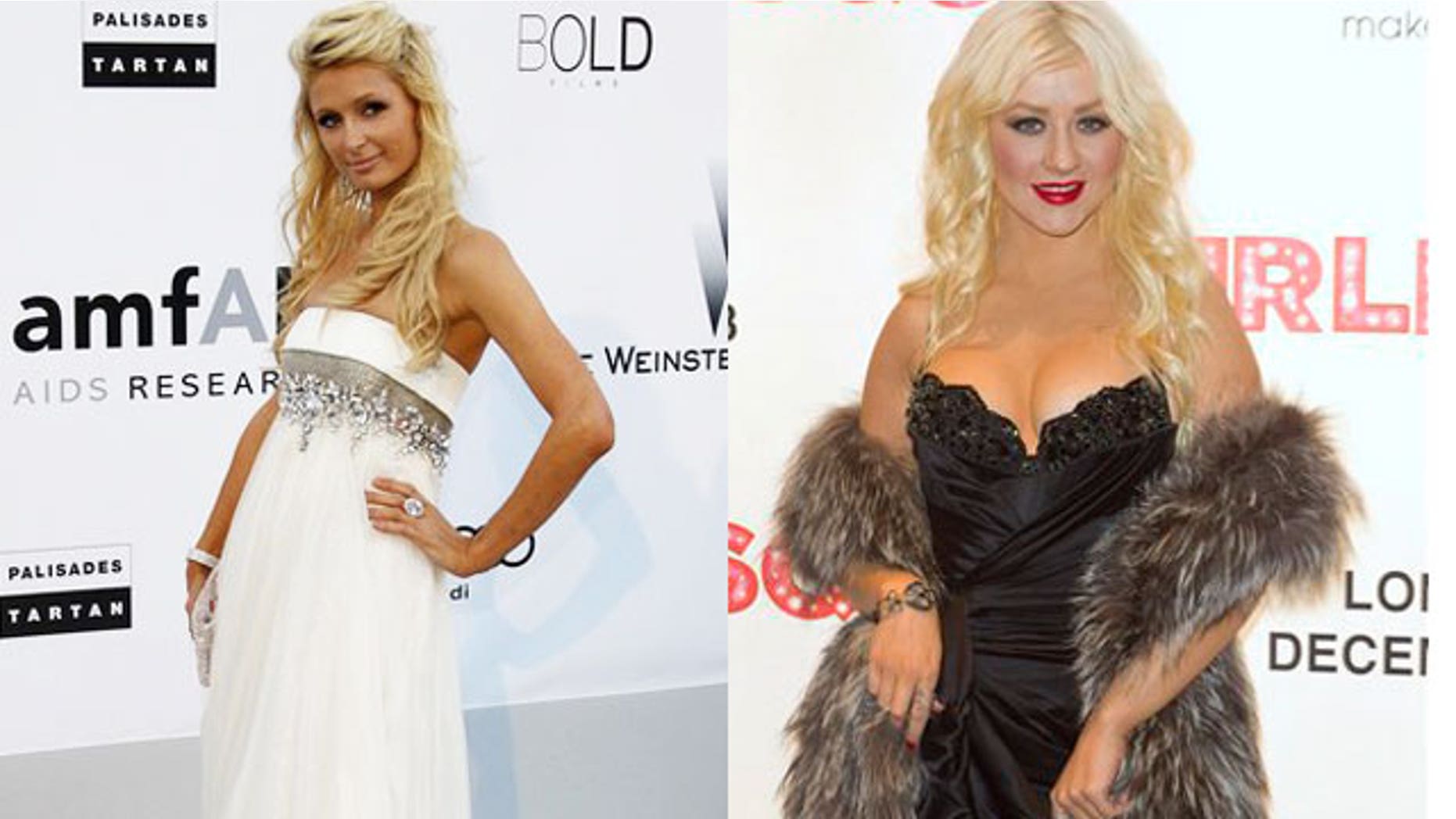 Best-selling author , pickup artist and former celebrity journalist  Neil Strauss has a new tell-all book about the secret life of celebrities he interviewed during his work as a pop culture expert for the New York Times and Rolling Stone.
While he may be known as a "pickup artist" following his 2005 New York Times Bestseller, "The Game: Penetrating the Society of Pickup Artists," Strauss is releasing the refreshingly raw book "Everyone Loves You When You're Dead" – comprised of dozens of candid and controversial interview transcripts with Hollywood's hottest stars,
"A lot of these interviews came from the golden age of celebrity journalism," Strauss told FOX411's Pop Tarts in an exclusive interview about the book. "Celebrities are now are keeping control of their image through Facebook and Twitter, and tell fans only what they want to tell them. You don't know the real person anymore."
However, "Everyone Loves You When You're Dead" recounts how a then 19-year-old Christina Aguilera reacted to the news that a Baptist organization had named Britney Spears a role model of the year, based on her promises to remain a virgin until marriage.
"Oh? I can't believe that," Aguilera apparently told Strauss while rolling her eyes in disgust. "She's not a virgin! Maybe it is Jessica Simpson, she is like that."
But speaking of Spears, it turns out Strauss developed quite a rapport with the pop princess and in 2006 he claims she wanted his help in writing a juicy tell-all about her life.
"Britney had all these notes that she had written down about Justin Timberlake, sexually acting out, and these battles with her mom. It was really raw data and she had a copy of Goldie Hawn's book and wanted it to be like that," Strauss recalled. "She was so sweet, and kept calling me to talk about it. But at some point her people got in the middle of it and confiscated her phone.
"I think she even met with publishers about the book, but her people wanted so much money that it was just unfeasible and I felt so bad for her, all these people wrestling for control of her money instead of letting the girl do what she wanted to do."
And although Paris Hilton told us in 2009 that she would never get breast implants out of a fear of needles, a decade before that Strauss claims to have met the then18-year-old party princess (prior to her days in the limelight) and she allegedly told him quite a different story.
"I had a breast job when I was 14, but my mother made me take them out," Hilton apparently told Strauss, according to the book. "I'm thinking about posing for Playboy. They love famous people's kids. And the only reason I'd do it is because when my dad finds out, he'll pay me double the money not to do it."
A rep for Hilton denied these claims.
But on the subject of fake breasts, Loretta Lynn's account of her plastic surgery ordeal is also featured in Strauss's new book.
"They started it, but they ran into bleeding tumors and an ulcer so they didn't finish it. And when they tried to reconstruct the other side to match, it busted and it went on my right arm, all the way down on my arm and bones," They had to scrape it off my rib cage and everywhere."
And despite her wild-child exterior, Strauss's perception of "No Doubt" rocker Gwen Stefani was that of surprisingly traditional, wholesome young woman.
"You'll meet my mom, and you couldn't get more traditional. I was always a pretty passive person. I was a one-on-one person. I had my one best friend, and I didn't have lots of girlfriends. I never have. I can still name all of my best friends: the three girls from growing up, my first boyfriend – who was the first guy I kissed – and then Tony (Kanal, fellow band mate and ex-boyfriend.) And that's it," Stefani told Strauss. "There's not much before the band. I wasn't doing drugs or having premarital sex or anything."
"Everyone Loves You When You're Dead" also contains compelling details of why Strauss was in bed with singer Jewel for their interview, Sharon Osbourne's dig at Eminem while backstage at an MTV Awards Show, the picture of anti-depressants posted in Hugh Laurie's trailer, the mistreatment of the Backstreet Boys by their management, Johnny Cash's thoughts on death, the inside workings of copyeditors of the New York Times – and much, much more.
But which interview ended up on the cutting room floor as the book was being compiled?
"She is not in the book because she was such a bad interview, and that was Lauryn Hill. She was so obnoxious and full of herself," Strauss said. "And without a doubt, the most real (and his words of wisdom are included) was Bruce Springsteen. He acts no different to anyone else out there; to him there is even pretentiousness to being humble. He was just there, present and in the moment."