Eva Mendes opens up for first time about daughter's birth, brother's death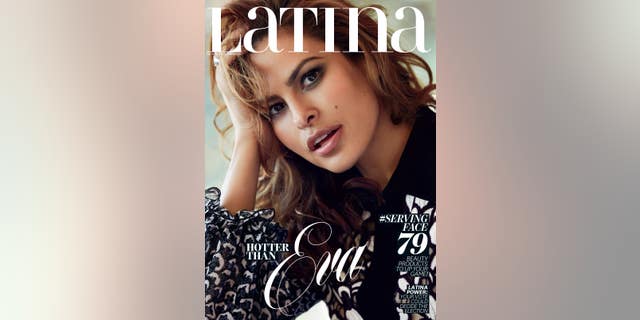 NEWYou can now listen to Fox News articles!
The ever private Eva Mendes has opened up about both one of the saddest and happiest moments of her life: the death of her brother and birth of her daughter — all in the same week.
The 42-year-old actress told Latina magazine that she has not totally processed the very emotional week when she lost her older brother Carlos to cancer and gave birth to her second daughter, now 3-month-old Amada Lee, just 12 days later.
"Losing my brother brought our family closer, and we were already close to begin with. So to just see everybody be there for one another and show up, I feel so lucky to have them," she told the magazine. "And then they were there for me when Amada was born."
She added: "We had a funeral service for [Carlos] and that same week I had the baby. So it was really, really intense and obviously beyond heartbreaking, but also kind of beautiful."
The actress also shares 22-month-old daughter Esmeralda Amada with partner Ryan Gosling, 35. She revealed that it's not a coincidence that both of their daughters have the name Amada.
"My grandmother's name is Amada," Mendes explained. "We had a few names picked out for our new baby, and when she was born, we didn't feel like those names were her. We came up with a few more, even that morning, and tried them out. We were like, 'What about Viviana?'"
She continued: "But we just kept going back to Amada. In true Latin fashion, we reuse names all the time. I used to know five sisters that were all Maria del Carmen, Maria Elena, Maria Liliana…"
She added that because it was an emotional time, they decided it would be beautiful to go with a name that made them emotional.
"When we looked at her, we thought, 'Aww, Amadita'," she said.
The Miami-born Cuban said her daughters' names are not the only Latina part of them that she wants to instill in their upbringing. She said it's important for her and Gosling to expose their daughters to her heritage.
"We're constantly playing Cuban music. I speak to them in Spanish, and my mom speaks [to both girls] in Spanish," she said. "Any time I have an opportunity to introduce [them] to my culture, whether it's through music or through food, I do. That is a main priority, for sure."
She added: "I have the best of both worlds. I feel completely Cuban and completely American at the same time. "I'm so thankful to my mother for coming to the States and risking it all and giving us this opportunity. I really connect with both cultures, and that's rare. That's a gift that she gave me and all of us."