Estranged husband of Jim Carrey's ex-girlfriend files wrongful death suit against actor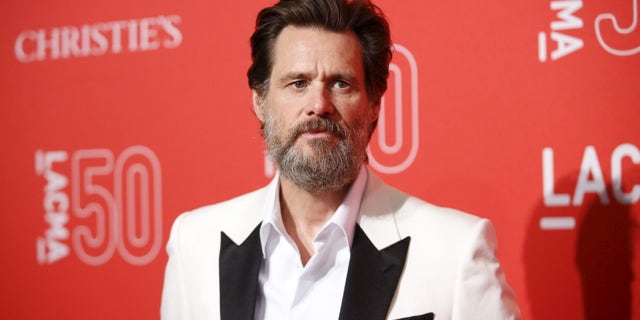 NEWYou can now listen to Fox News articles!
The estranged husband of Jim Carrey's deceased ex-girlfriend Cathriona White is reportedly suing the actor, and he's blaming Carrey for her overdose suicide.
Mark Burton filed a wrongful death case in Los Angeles Monday. According to the New York Post, the suit says Carrey had access to illegal drugs because of his wealth and celebrity status.
"This is a case about Jim Carrey using his immense wealth and celebrity status to illegally obtain and distribute highly addictive and, in this case, deadly, controlled substances," the filing reads according to documents published by RadarOnline.
In the documents, Burton claims Carrey gave White prescription drugs despite knowing she was prone to suicide and depression. Burton married White in a 2013 Las Vegas wedding.
White died from an overdose on September 24, 2015. According to People, she left a suicide note for Carrey.
"I've spent 3 days now in disbelief that you're not here. I can go on brokenhearted and try to put the pieces back. I could, I just don't have the will this time," she wrote. "I'm sorry you felt I wasn't there for you. I tried to give you my best part."
In the note found by police, she also discussed plans for a funeral.
"I don't really know about burial or that sort of thing. You are my family so whatever you choose will be fine."
The two reportedly dated on-and-off in the months leading up to her death.
No dollar amount of damages was given in the published documents.
A rep for Carrey did not return FOX411's request for comment.