Emmys 2016: Jeb Bush gets raves for star turn as Uber driver in Kimmel skit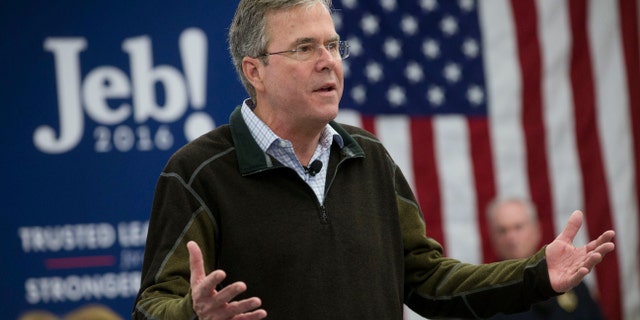 NEWYou can now listen to Fox News articles!
LOS ANGELES – That Jimmy Kimmel used much of his opening skit and monologue at the Emmys Sunday night to blast Donald Trump was not surprising, but his enlisting of Trump's former foe Jeb Bush sure was.
At the beginning of the show, Kimmel was in a limo that was driven by the vanquished GOP presidential candidate.
"Did you know you can make $12/hour driving for Uber?" Bush asked.
"If you run a positive campaign, the voters will ultimately make
the right choice," Bush said. "Jimmy, that was a joke, and shave that wig off your face you godless Hollywood hippie."
Bush then drove off with a bumper sticker on the back that read, 'Jeb! 2020," and later tweeted in character during the show.
Just about everyone on Twitter applauded Bush's star turn.