Emmys 2016: Biggest snubs and surprises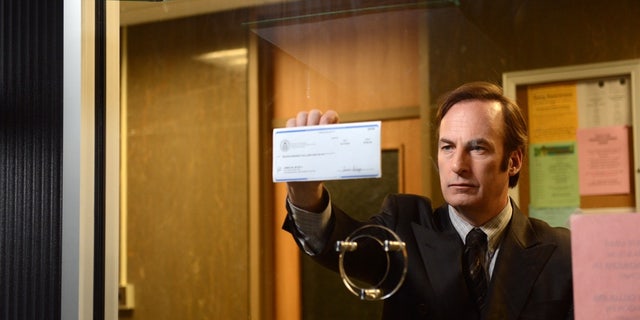 NEWYou can now listen to Fox News articles!
The 68th Primetime Emmys were short on big surprises -- Game of Thrones, Veep, The People v. O.J. Simpson won big as expected -- but there were plenty of minor snubs and happy surprises. These were the most notable ones.
SNUBS
Better Call Saul
AMC's excellent Breaking Bad spin-off got shut out Sunday night. It wasn't a surprise that it didn't win Drama Series or Lead Actor for Bob Odenkirk, but Jonathan Banks should have gotten a make-up win for his snub last year. No such luck. Plus, deserving cast members Michael McKean and Rhea Seehorn weren't even nominated.
Everyone else in the Drama Series Writing category
Game of Thrones earned a lot of the wins it got, but the good part of "Battle of the Bastards" -- which won for Best Writing -- wasn't in the script.
Black-ish
No shade to Transparent and Veep, but the Emmys really couldn't find room for the best comedy on network television?
Fargo
Poor Fargo. Any other year, FX's fantastic anthology series would have cleaned up. But there was just no stopping O.J. in 2016.
Game of Thrones actors
The cast of Game of Thrones collectively got five nominations, but walked away empty-handed. Not a huge surprise, but Peter Dinklage won last year, and we know how much the Emmys love repeat winners.
SURPRISES
Tatiana Maslany
The Orphan Black star's victory is only a surprise in that her show is relatively obscure and she was up against better-known past winners like Claire Danes and Viola Davis. But if you've seen Orphan Black, you know that Tatiana Maslany deserves the award as much as anyone. This was a very pleasant surprise.
Rami Malek
Like Maslany, Rami Malek wasn't exactly a dark horse (Mr. Robot did win Best Drama at the Golden Globes, after all), but he was the new guy in the room with Kyle Chandler and Kevin Spacey. Again, very pleasant surprise.
Ben Mendelsohn
Awkward! Ben Mendelsohn won for his performance on Bloodline, which was canceled last week. He wasn't even there to accept his award.
Kate McKinnon
Kate McKinnon has been hilarious on SNL for years, but no cast member had ever won a series acting award before. She made history tonight.
The Night Manager
Susanne Bier won for directing the AMC limited series The Night Manager, breaking The People v. O.J. Simpson's stranglehold on the limited series category. It's a surprise that American Crime Story didn't sweep the night.
What were your snubs and surprises?