Ellen DeGeneres secretly records Portia De Rossi's Jane Fonda workout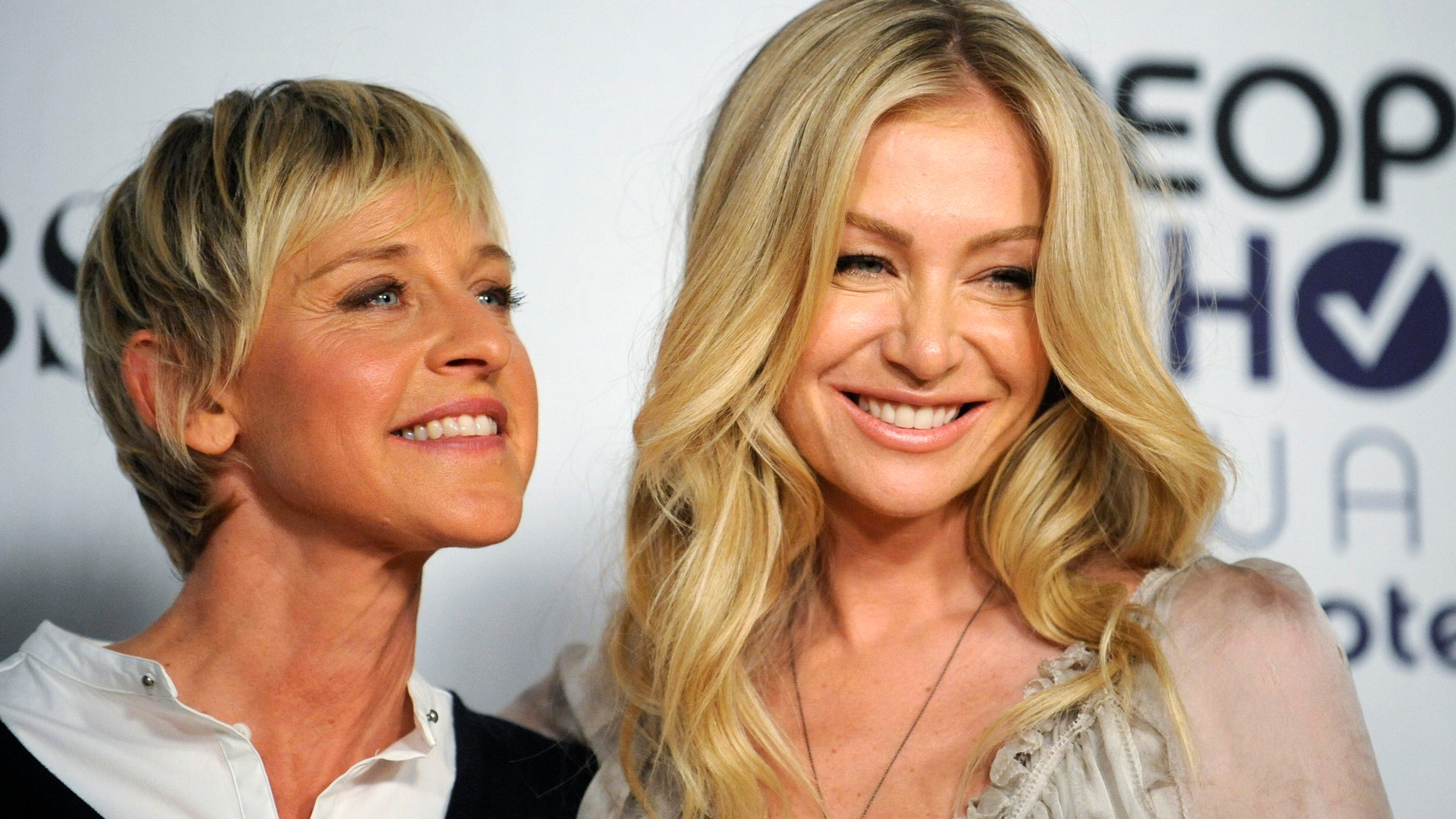 What's a marriage without having the right to posts embarrassing videos of your significant other on the Internet?
Ellen DeGeneres shared this home video of her wife Portia De Rossi working out to one of Jane Fonda's infamous workout videos with her 37 million Twitter followers on Saturday, and judging from the abrupt ending, it's safe to say Portia wasn't aware she was secretly recording her.
VIDEO: Jane Fonda Talks Sex, Teenagers & Parenting
Ellen actually teased the video during an interview with Fonda in December.
"I'm sitting there, and it's Saturday afternoon, and Portia's sitting doing a jigsaw puzzle, and I said, 'I'm gonna pop [the Jane Fonda workout video] in. I want to see this because I want to be able to talk about it,'" she shared. "So she literally gets up from the jigsaw puzzle she was doing, and I took the phone out, and started recording her."
Though on a serious note, Jane's signature aerobics, which are being re-released on DVD and digital download, are actually pretty difficult.
"This is hard," the already fit Portia laughs.
VIDEO: Stars Honor 'Timeless Beauty' Jane Fonda at AFI Lifetime Achievement Tribute