Elle King reveals secret marriage, confirms split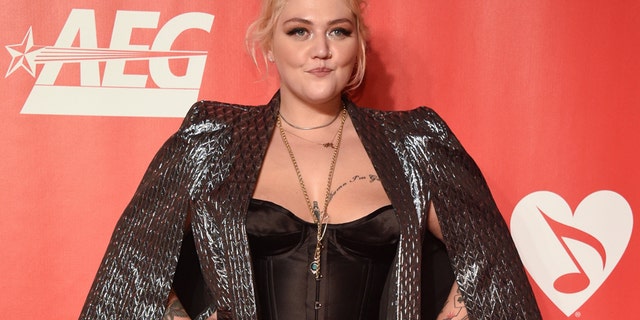 Elle King revealed she has been secretly married since 2016.
The "Ex's and Oh's" singer shared a personal post on Instagram where she told fans she married Andrew "Fergie" Ferguson three weeks after they met.
King, the daughter of model London King and comedian Rob Schneider, also confirmed rumors that she and her beau had broken up shortly before they had planned a wedding ceremony.
"We secretly got married 3 weeks after we met on 2/14/2016. It was and will forever be, one of the happiest days of my life," King shared alongside a photo from May 15, 2017 which was a month after their planned wedding.
"My heart is broken. My soul aches. I am lost. He is the greatest love of my life," she wrote. "As we separate, and attempt to find our footing through life, all I can hope for us is that we both find happiness within ourselves. I love you. You'll always have my heart. You'll always be my first husband."
She then asked fans to be "respectful of our emotions and our space during this time" adding, "Everybody thought I lost my mind and I did. So, be kind."
Rumors swirled that King and Ferguson had split after the singer shared a post on Instagram in late March captioned "single ladies." In mid-April, the singer shared she had "skipped out" on her wedding to go to an Eagles of Death Metal show.