Elizabeth Fechtel upset new Miss Florida didn't get her crowning moment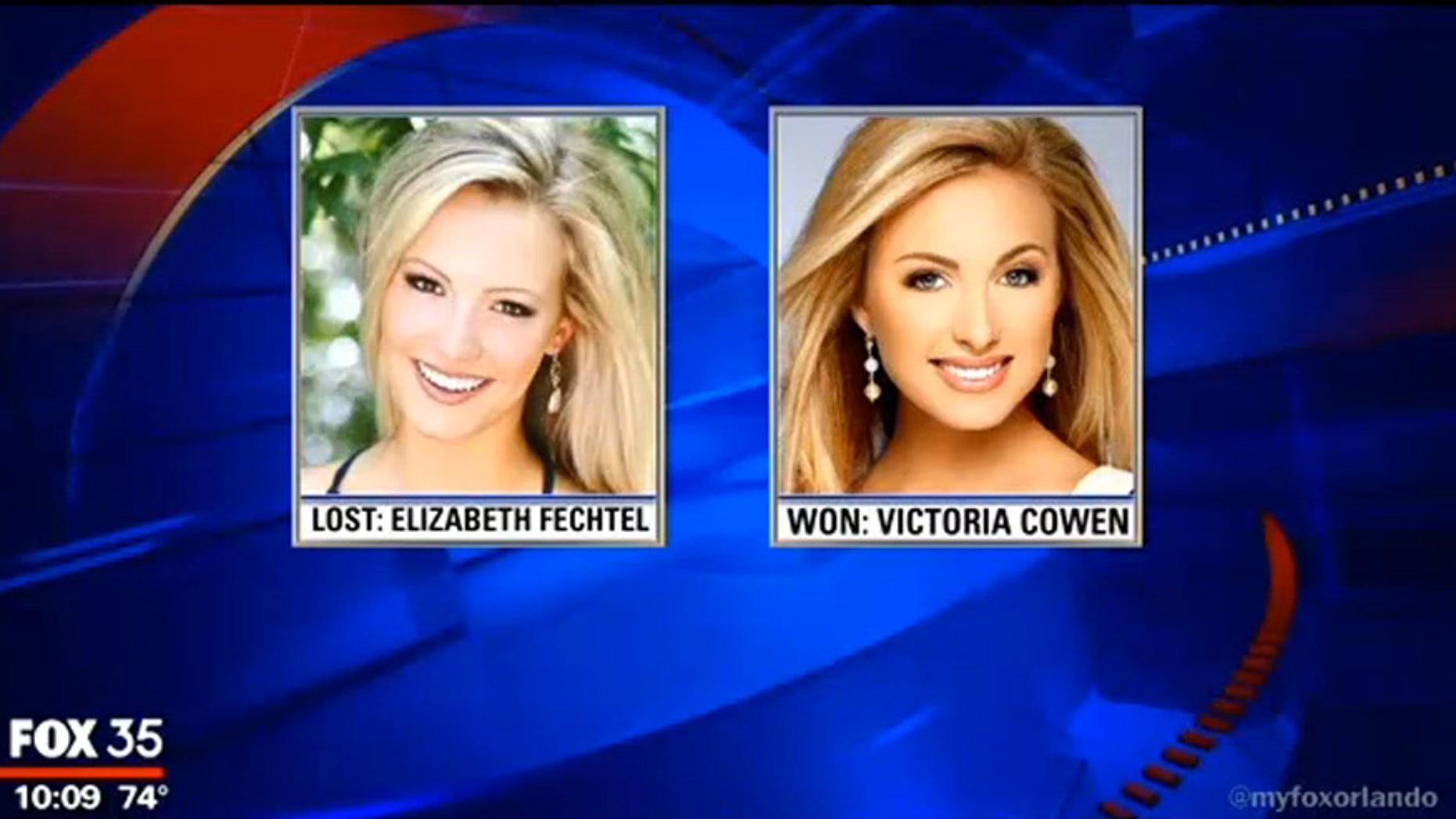 Elizabeth Fechtel was overjoyed to be crowned Miss Florida on June 21 but only five days into her reign she received a shocking call. There had been a scoring error. She was no longer Miss Florida, and was now relegated to first runner up. The woman who had initially come in second, Victoria Cowen was the new Miss Florida and would compete in the Miss America pageant in September.
The Florida tabulation error came in the wake of another pageant controversy in Delaware, where winner Amanda Longacre was disqualified because she was older than the organization allowed.
"Initially, it was completely devastating," Fechtel admitted to People magazine. "It took a good 24 hours for me to process what this would mean for my future. I had already planned out what the next year was going to be like, and now things had changed. I also wondered how I was going to explain this to my friends and family. But then I realized, I'm going to be fine. This isn't the end."
The 20-year-old beauty also had Cowen in her thoughts.
"I'm sorry she didn't get her crowning moment, because that was a wonderful moment," she said. "She deserved to have that."
Fechtel who has been hounded by the media since the news broke said the loss was particularly hard because she had worked hard to compete in the pageant.
"I didn't focus on the looks," explained Fechtel, who was Miss University of Florida. "I worked on my communication skills. I practiced how to answer interviews. I worked on my talent, which was jazz dancing. I wanted to be a well-rounded person. The hair and the makeup were just the finishing touches."
Looks aren't the only thing that matters for the pageant, she said.
"I've always felt like anyone can do things to look more conventional" she added. "Hair, makeup, teeth, all that. There were 50 girls there, and they were all beautiful. And this sounds funny coming from a pageant contestant, but what makes a girl stand out is the internal. I'm not discounting the physical aspects of the pageant, but I wanted to make myself grow as a person, and to be able to express myself well. So that was my preparation."
For her extremely brief reign Fechtel was excited to be given a voice to express her platform.
"I wanted to work to give kids basic life skills... A lot of kids go through school and don't learn the basic stuff it means to be an adult. There are so many people who go to college, but don't even know how to balance a basic budget. So I wanted to help them with that, and I thought that the crown would be a great way to do it."
Yet Fechtel realizes that the intense media scrutiny the story received means she can still be vocal about the issues that matter to her. "I can channel my energy to my platform whether or not I'm Miss Florida," she said. "There is nothing to say that I can't have a lasting impact on people's lives, no matter what. In some ways my platform has become larger, at least for the moment, because of what happened."
For now Fechtel will return to the University of Florida for her junior year where she'll study political science with minors in mass communication and entrepreneurship. And despite the awkward situation Fechtel is still pals with the new Miss Florida, Victoria Cowen.
"We were friends before this and we're friends now," she said. "I really, sincerely wish her the absolute best. I hope that only good things happen to her."