Edward James Olmos Criticizes Jennifer Lopez, Calls Her Out For Lack Of 'Latino-ness'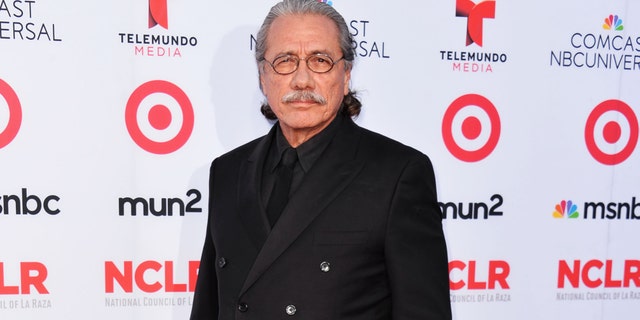 Renowned actor Edward James Olmos has always been very vocal about pushing forward the influence and value of Latinos and Latino culture in Hollywood.
So it's no surprise that in a recent interview with Telemundo's "Suelta la sopa," he spoke about how proud he is about his roots.
"Being Latino – I love it," the 67-year-old Mexican-American actor said in Spanish. "I love being Latino. It's a love that I have that comes from a deep sense of pride."
The "Machete" actor said Latinos have the responsibility to promote the culture as much as they can, something that some fellow actors - he said- have forgotten to do.
Olmos singled out actress and singer Jennifer Lopez, with whom he shared the screen in her breakout role as "Selena."
He said her role in the iconic movie about the Mexican-American singer catapulted Lopez "to a stardom that she would not have been able to reach without that film."
"I told her, 'You have to understand that the future is in your hands, and I hope you use it not only to advance who you are but also to promote what we represent, as Latino women and men,'" Olmos said. "She has done a lot of things, but she has not dedicated herself to her culture, and that is the most important thing to me."
Olmos also mentioned Cuban-American actor Andy Garcia and others, saying that although they express they are proud of their Latino roots, "they don't like the limitations of being a Latino; they only want to be artists."
"I am a Latino artist," Olmos said.
Follow us on twitter.com/foxnewslatino
Like us at facebook.com/foxnewslatino