Ed Asner hospitalized after worrisome on-stage behavior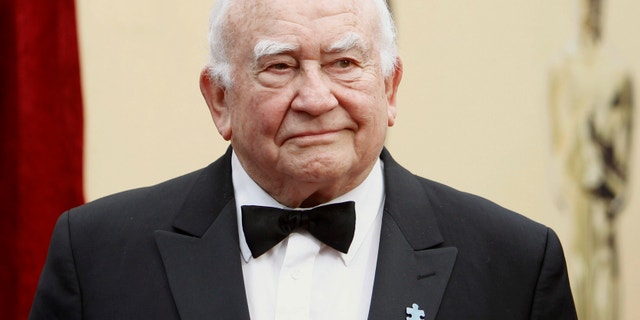 Ed Asner was reportedly hospitalized late Tuesday, after he had trouble speaking during a performance of his one-man show in Indiana, according to the Chicago Sun Times.
Asner began the show about 45 minutes late, and he struggled during the performance, show goers told the newspaper. The 83-year-old actor then left the stage.
According to Asner's publicist Charles Sherman, the actor was suffering from exhaustion.
TMZ reported Asner left the stage about 15 minutes into his performance of "FDR," a play about Franklin Delano Roosevelt.
Sherman says Asner was taken by ambulance to a Chicago-area hospital where he is "resting comfortably" and is expected to be released later Wednesday.
Lake County Surveyor George Van Til, who attended the show, said Asner seemed "confused and frustrated" during the performance, the Chicago Sun Times reported. He added that the actor apologized to the audience and said he would return to the stage as soon as he could.
Asner's son, Matt, told TMZ the actor became disoriented on stage and doctors were trying to determine the cause.
"What I can say is that it was not a stroke. That much we do know," he told the website.
Sherman said the actor, best known for his roles in TV's "The Mary Tyler Moore Show" and its spinoff "Lou Grant," has been touring the nation portraying President Roosevelt in "FDR" for 3 1/2 years.
The Associated Press contributed to this report.