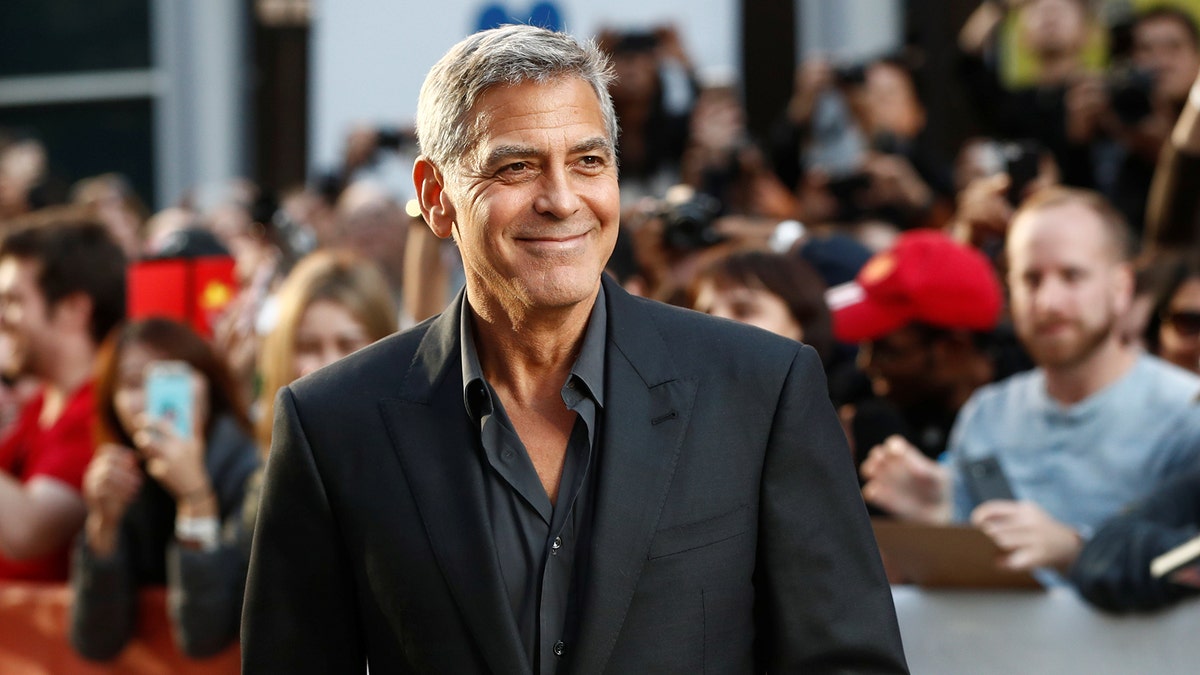 The driver of the car involved in George Clooney's motorbike accident in Italy said he had moved into the opposite lane moments before the crash because he had "sun in his eyes" that was obscuring his vision.
Antonello Viglino told Italian news agency ANSA that he was stopped on the roadway during his morning commute in Sardinia, Italy, and ready to turn left when two motorbikes came rushing toward him, Sky News reported.
CCTV footage showed Clooney's bodyguard, who was driving in front of the actor, avoided the car. Clooney's motorbike slammed into the dark-colored vehicle head-on.
Clooney, 57, flew high above the car before crashing down to the pavement on the driver's side.
GEORGE CLOONEY'S SCARY MOTORBIKE ACCIDENT CAUGHT ON SURVEILLANCE VIDEO
The 67-year-old driver also told newspaper Corriere della Sera that he moved to the opposite lane because he couldn't see.
"I didn't see anything, I had the sun in my eyes," the driver said.
A rep for Clooney told Fox News the actor was treated and released from an Oblia hospital.
"He is recovering at his home and will be fine," the rep said.
Photos published by the Daily Mail Thursday showing Clooney, his wife Amal and their children boarding a private jet. The actor appeared to clutch on the railing for support as he slowly made it up the stairs and into the aircraft.