Dr. Phil's company suing Deadspin for posting Manti Te'o hoaxer interview online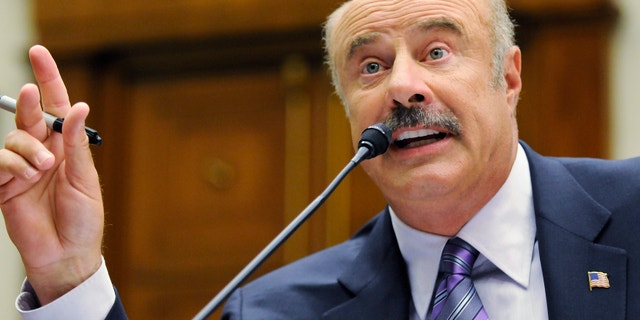 Dr. Phil thinks his exclusive interview with Manti Te'o's hoaxer Ronaiah Tuiasosopo could have gotten him way more viewers, that is, if Deadspin hadn't posted it on its website.

The TV host's company is adamant that the second part of his two part sit-down interview with Tuiasosopo would have done much better had Deadspin not posted part of it online. Now, Phil McGraw's production company, Peteski Productions has filed a lawsuit against Deadspin's parent company, Gawker Media.

The lawsuit, obtained by The Hollywood Reporter, claims Deadspin stole McGraw's thunder by posting part of the interview before it had aired in some regions. The suit claims Deadspin posted copyrighted material and Dr. Phil's show saw lower ratings because of it.

The lawsuit alleges part one of Dr. Phil's interview ended on a cliffhanger, with viewers waiting to hear Tuiasosopo imitate the voice he used when speaking to Te'o, and viewers surely would have returned had Deadspin not posted the clip.
"In a premeditated plan to steal Peteski's copyrighted material, Deadspin posted the video of the second show to the Deadspin blog no later than 9:30 am Eastern Standard Time, hours before the Dr. Phil Show aired to over 98% of its viewers," the lawsuit reads.
The lawsuit does not specify how much Peteski Productions is suing Gawker Media for, but it requests the media company pay for "actual damages" as well as the company's legal fees.
Gawker and Deadspin did not immediately return FOX 411's request for comment.