Don McLean, 72, dating 24-year-old aspiring model after domestic violence scandal
Less than a year after Don McLean's domestic assault charge was dropped after the singer pleaded guilty, the 74-year-old has found love with a 24-year-old aspiring model.
The "American Pie" singer is romancing the vivacious Paris Dylan who was at the center of one of MTV's "Catfish's" most elaborate episodes involving NBA star Chris "Birdman" Andersen.
It's unclear how Dylan met her new beau, but she and McLean have been posting photos together on social media since Nov. 2016.
In October 2017, Dylan captioned a photo of the pair, "Happy birthday to the love of my entire life."
The duo appear to be serious as they spent Christmas together.
It's far from her first controversial relationship.
When Dylan was 17 she thought she was corresponding with the then-33-year-old basketball player. Andersen also thought he was exchanging messages and nude photos with the teenager, but it was later revealed the pair's correspondence was being intercepted and controlled by a Canadian woman, Shelly Chartier, who attempted to extort Andersen.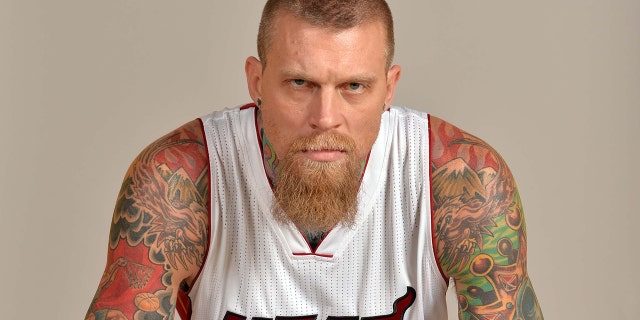 Chartier pleaded guilty in 2015 to fraud and was sentenced to 18 months in jail. She was released in October 2016.
Dylan sparked engagement rumors last year, when she posted several photos of herself with what appeared to be an engagement ring.
However, she has since retired the sparkler in recent photos.
McLean was married to his first wife Carol from 1969–1972. He married Patrisha Shnier in 1987 and they divorced in 2016.
He was charged with domestic assault during an incident with Shnier in January 2016. He pleaded guilty under a "deferred disposition" process in which the charge would be wiped away if he met certain conditions, which he did in July 2017.
Despite the guilty plea, his lawyer, Walter McKee, insisted McLean never physically assaulted his ex-wife.

The Associated Press contributed to this report.