Dick Van Dyke unhurt after car catches fire on LA freeway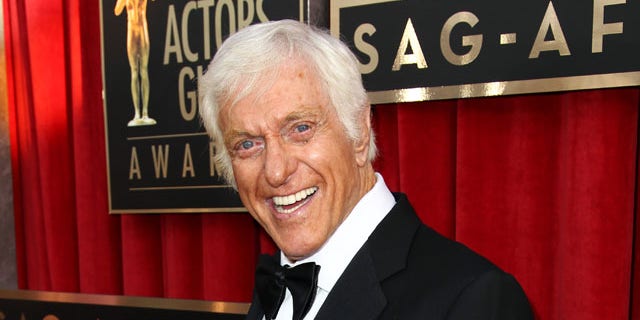 Entertainment icon Dick Van Dyke was uninjured Wednesday morning after his car caught fire while the 87-year-old was driving on a Los Angeles freeway Monday.
The California Highway Patrol received a report of a car smoking at around 2 p.m. Monday in the eastbound lanes of the 101 freeway.
Another motorist, Jason Pennington, told TMZ that he saw Van Dyke slumped over the wheel of the car and pulled him out moments before the engine burst into flames. Van Dyke took a slightly different view to that of his rescuer.
"He thought I was slumped over the wheel but I was trying to call the DMV," he told a TMZ camera. "It was all very exciting!"
Van Dyke's wife, Arlene, posted a video of the burned Jaguar on her Twitter account, adding "He's fine thank God !!"
California Highway Patrol officer Saul Gomez told the Associated Press that Van Dyke was not treated or cited at the scene.
Van Dyke is best known for his role on "The Dick Van Dyke Show," which aired between 1961 and 1966, as well as his appearances in the films "Bye Bye Birdie," "Mary Poppins," and "Chitty Chitty Bang Bang."
The Associated Press contributed to this report