Diabetics call Paula Deen a hypocrite for hiding disease while promoting sugar-heavy foods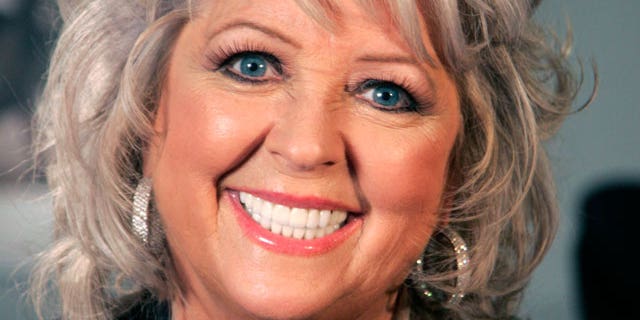 Angry diabetics are calling celebrity chef Paula Deen a hypocrite, both for hiding her disease while promoting fatty, sugar-heavy foods and for partnering with a drug company that provides relief for diabetics.
Deen, host of the Food Network's "Paula's Best Dishes," confirmed on Tuesday's "Today Show" that she was diagnosed with type 2 diabetes, the most common form of the disease, three years ago, even as she continued to promote such dishes as "Chocolate Cheese Fudge" and "Sausage Pancake Egg Sandwiches" on her program. She also announced her latest venture—a partnership with diabetes drug maker Novo Nordisk.
"It is hypocritical [for Paula] to have continued to very publicly promote entirely unhealthy food choices so vital to the management of diabetes," Donna Shaft, a marketing consultant who has been battling type 2 diabetes for 20 years, told Fox411.
"We of course don't know the terms of her contract with the drug company, but it seems either stupid or hypocritical of them to be endorsing the eating lifestyle she advocates. For her to publicly facilitate the illusion that a T2 can consume the quantities of fats and carbs and sugars she showcases, even occasionally, is nothing short of a dangerous abuse of the trust many in her audience place in her as an influential public figure."
Deen gave no comment when it was requested through the Food Network. But a source close to the network tells Fox411 that they found out about Deen's condition only a week ago , and they will take her lead on whether her show's programming will change.
HEALTH: Is being a chef the most dangerous profession?
Some of Deen's fans expressed outrage that the 65-year-old chef had found what they believe is a way to capitalize on a diagnosis she kept a secret for so long.
"I understand she has an empire and a huge following to protect, but working with Novo Nordisk is just adding another revenue stream, and that is tweaking people like me who are in the diabetes education community," said Carl Moore, a longtime fan of Deen's who has her cookbooks in his home (though he has always modified the recipes to include less sugar and less butter). Moore, a type 2 diabetic and an educator on diabetic issues, said the news didn't come as a surprise to him and others with the disease.
"Many of us have watched the Buttuh Queen for years cooking with no thought for the consequences and waiting to hear she was diabetic," he said.
Betsy Lampe, who has struggled with type 2 diabetes for more than 20 years, said Deen has already missed her first opportunity to educate victims of the disease.
"She didn't tell us anything on the 'Today Show'; she got really defensive," Lampe told Fox411. "She didn't tell us what her blood sugars were. You know, diabetics want to entertain and cook too. If I were her I would have announced a whole new show for entertaining as a diabetic. It was just offensive to me.
"She kept talking about moderation, but moderation in what? She didn't explain."
The American Diabetes Association, however, was supportive of the Southern chef.
"People may benefit from seeing how others successfully manage type 2 diabetes," said Geralyn Spollett, MSN, ANP-CS, CDE, president, Health Care & Education of the American Diabetes Association, in a statement to Fox411. "Paula Deen, through her work with Diabetes in a New Light, is likely to inspire many people living with type 2 diabetes to take a more positive approach to their diabetes care. We commend her for speaking out on behalf of people with type 2 diabetes and welcome her to the Association's Stop Diabetes movement."
But while Deen is a high-profile celebrity, she may not be the best spokeswoman.
"She is overweight and that makes her, in my opinion, not credible and not valid to promote diabetes drugs," said Richard Deems, who is a type 2 diabetic.
"I work hard on my weight and it is difficult to take someone seriously who cooks with fats and sugars the way Paula does."