Demi Lovato recalls 'dark and deep' struggles with drugs and alcohol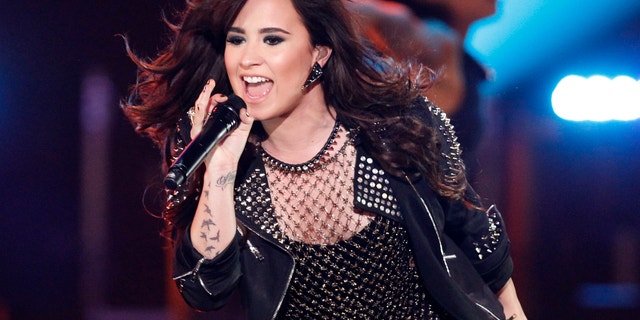 Demi Lovato has a hit album and not one, but two impressive TV gigs thanks to "The X Factor" and "Glee," but the pop singer remembers how close she thought she was to losing it all.
"When I was in treatment, I honestly thought my career was over," Lovato, 21, told Entertainment Weekly of her struggles with alcohol, drugs and her eating disorder, for which she entered a treatment facility in 2010. "But when I came out of treatment, I had more supportive fans than ever."
Celebrities who survived scandal
Although Lovato says she used to be one of the many celebrities, especially younger celebrities, that tried to avoid becoming a role model to their fans, she quickly learned it would not be so easy to avoid facing the consequences of her actions. "I used to say that too," she said. "That was my excuse to do whatever the f--k I wanted and not give a sh-t about what other people thought. Then I ended up going through some stuff. I realized I'm never going to escape the fact that I'm in the public eye, so I might as well do the best I can."
Lovato's candid discussion about her past issues comes two months after she signed a deal to write a tell-all memoir. Although she has been open at times about said issues, she still believes that the truth could shock her fans. However, she's also hopeful it could help them. "I'm battling with internal thoughts on how honest I should be," Lovato said. "Yes, I've been very honest, but if people really knew how dark and deep my struggles got—not just with my eating disorder but with drugs and alcohol—they'd be really shocked. But I'll most likely end up saying everything. Maybe it'll help other people in the industry who are headed down the wrong path."