Demi Lovato launching mobile game that will allow users to pretend to be famous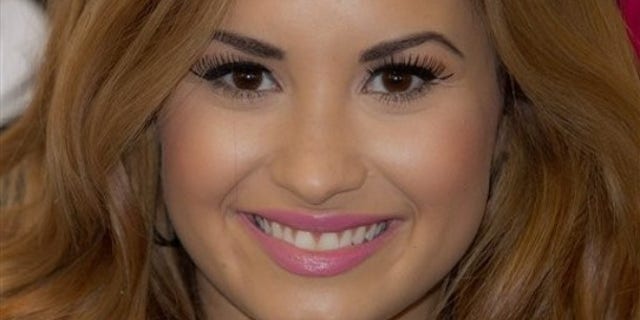 Ever wondered what it takes to become famous? Well, now you can actually experience it – virtually, that is.
Singer, songwriter and actress Demi Lovato has joined the ranks of other celebrities such as Kim Kardashian and Katy Perry in entering the world of mobile video games. The former Disney Channel star has partnered with Pocket Gems, a mobile game developer, to create an app that recreates the storyline of becoming a famous musician.
The game, which is still untitled, is said to be released later this summer and is like a "choose your own adventure story," Pocket Gem's Jameel Khalfan told Billboard. Members who download the app will get to join Lovato on tours and backstage as they virtually create their own music careers.
Khalfan says that the company surveys its users and one major trend from their predominantly female database is the desire to experience fame. Billboard reported that Pocket Gems eventually found out through Lovato's agency that the singer was interested in this kind of mobile project, so the company decided to approach her.
"If you incorporate an artist with Demi, it becomes more real," Khalfan told Billboard. "You get to see things that have helped her along the way. We wanted to come up with a compelling story our users will love. They're all aware of her story."
Lovato has tried to be involved in the development of the game app. She picked the outfits for her avatar and wanted her dog, Buddy, to be part of the game. Lovato's own music will be featured in the game. But the player picks the list of songs.
Lovato is entering a fast-growing business. A report conducted in 2014 by research and consulting firm EEDAR said 142 million mobile gamers last year spent more than $4.63 billion in North America alone.
Lovato's new mobile app will run via Pocket Gems' Episode platform, which is able to power dozens of interactive stories and is available for iOS and Android users.
Like us on Facebook
Follow us on Twitter & Instagram