Debbie Reynolds had a premonition of Carrie Fisher's death, claims pal
Debbie Reynolds' longtime friend Sue Cameron claimed that the movie star felt her daughter, "Star Wars" icon Carrie Fisher, would not make it home for Christmas.
Fisher suffered a massive heart attack on Dec. 23, 2016 on a flight from London to Los Angeles and died four days later. Reynolds died the very next day. Dec. 29, 2016, from a stroke.
Cameron, a former longtime TV columnist for The Hollywood Reporter, recently published a book titled "Hollywood Secrets and Scandals." It details her many interviews and encounters with Joan Rivers, Lynda Carter, Valerie Harper and Veronica Lake, among others.
Cameron first met Reynolds in the late '70s when she interviewed America's Sweetheart for her column. They remained friends for over 40 years.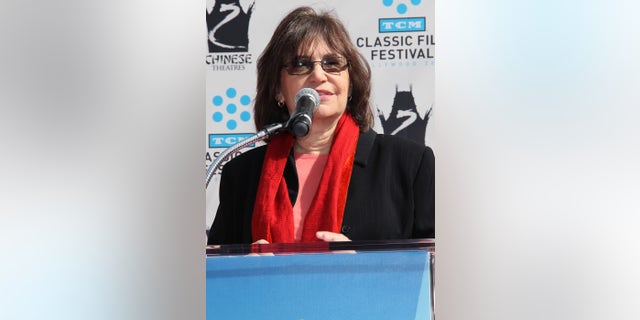 Cameron told People magazine Thursday that the bond between mother and daughter was deeper than most ever realized.
"I made it a point to go over every three weeks to see Debbie, and on that last day that I saw her, on Dec. 21, she told me she had had a vision the night before," said Cameron. "She called it an 'experience with death.'"
Cameron claimed Reynolds told her that she had been in bed that night when she "felt death come over her." The movie star described it as a "weighty cloud" that briefly hovered over her bed.
"Oh all right, I guess this is it," said Reynolds as she described the moment to Cameron. However, Reynolds claimed the cloud "moved to the left of her bed and stayed there."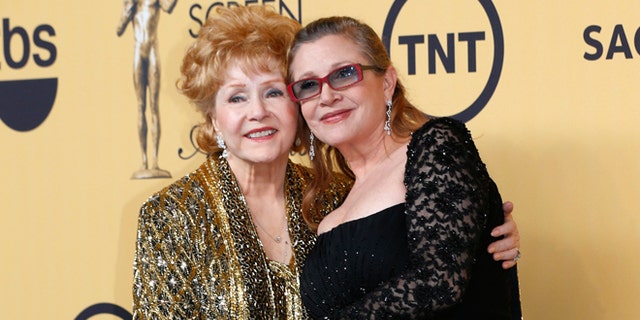 "Debbie said, 'I guess it wasn't for me,'" claimed Cameron. "But in hindsight, I realized the cloud settled over the exact spot where Carrie always sat on Debbie's bed."
Cameron added Reynolds was "very worried" about her daughter.
"She said, 'I don't know what will happen to Carrie if I go and that is my only worry,'" said Cameron. "The day Carrie got on the plane from London, Debbie told her assistant and caretaker … that she did not believe Carrie was coming home. She did not say 'Carrie is going to die today,' but she said 'Carrie is not coming home.'"
"Somehow Debbie had a sense that Carrie was going to die," claimed Cameron. "She knew it."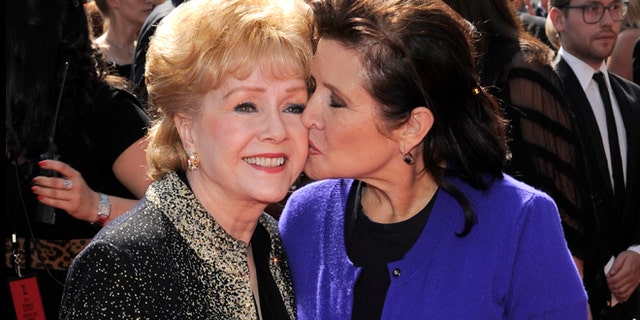 Despite the doomed feeling, Cameron insisted Reynolds herself was not afraid of death.
"She was absolutely ready to go and said that if it happens, she had a wonderful life and that people get old and you have to accept it," said Cameron.
Cameron said that she still has fond memories of her friendship with Reynolds, who was eager to show the writer what life was really like in Hollywood.
"You can't write about us, until you know what our lives are like," Reynolds once told the young writer. "So I am going to send you plane tickets and you are going to come with me on the road and see what our work is really about."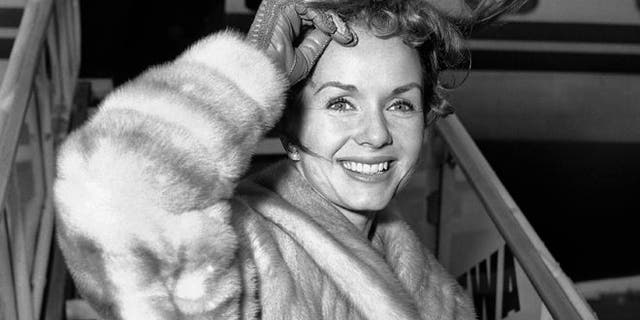 Looking back, Cameron shared, "She taught me the Hollywood business from the side of the star — and that's what most people don't see. I've seen her tap dance with three broken toes because she could not miss a show. She had an extraordinary work ethic."
As for the bond between Fisher and Reynolds, Cameron described it as "almost pre-ordained."
"It was as if they had arrived here from another universe and they were supposed to play this out," she said. "They were bonded and almost locked together."
Back in July of this year, Reynolds' son Todd Fisher told Fox News that reports insisted his mother broke down and died from a broken heart after his sister's death. However, he said Reynolds was always determined to be by her daughter's side.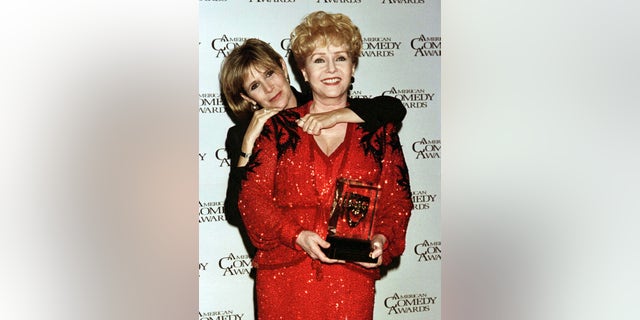 "She [said], 'I really need to be with her,'" Todd recalled about Reynolds' final moment alive. "'I miss her.' In effect, she closed her eyes within moments of that and just went to sleep and never woke up. It was a beautiful exit, in many ways, and it was… I think it was almost a gift to me."
Reynolds was 84 years old when she died; Fisher was 60.
"Nobody wants to see a bad exit," Todd went on. "Also, it was her mission in life always to look after Carrie. Carrie was a bit more needy than me. I was brought onto this Earth to be Carrie's companion… Literally, I was brought here so Carrie wouldn't be alone. My mother went with her in the end, where I could not go, so she would not be alone."