Danny Glover Calls Late Hugo Chávez 'Brother', Compares Him To Mandela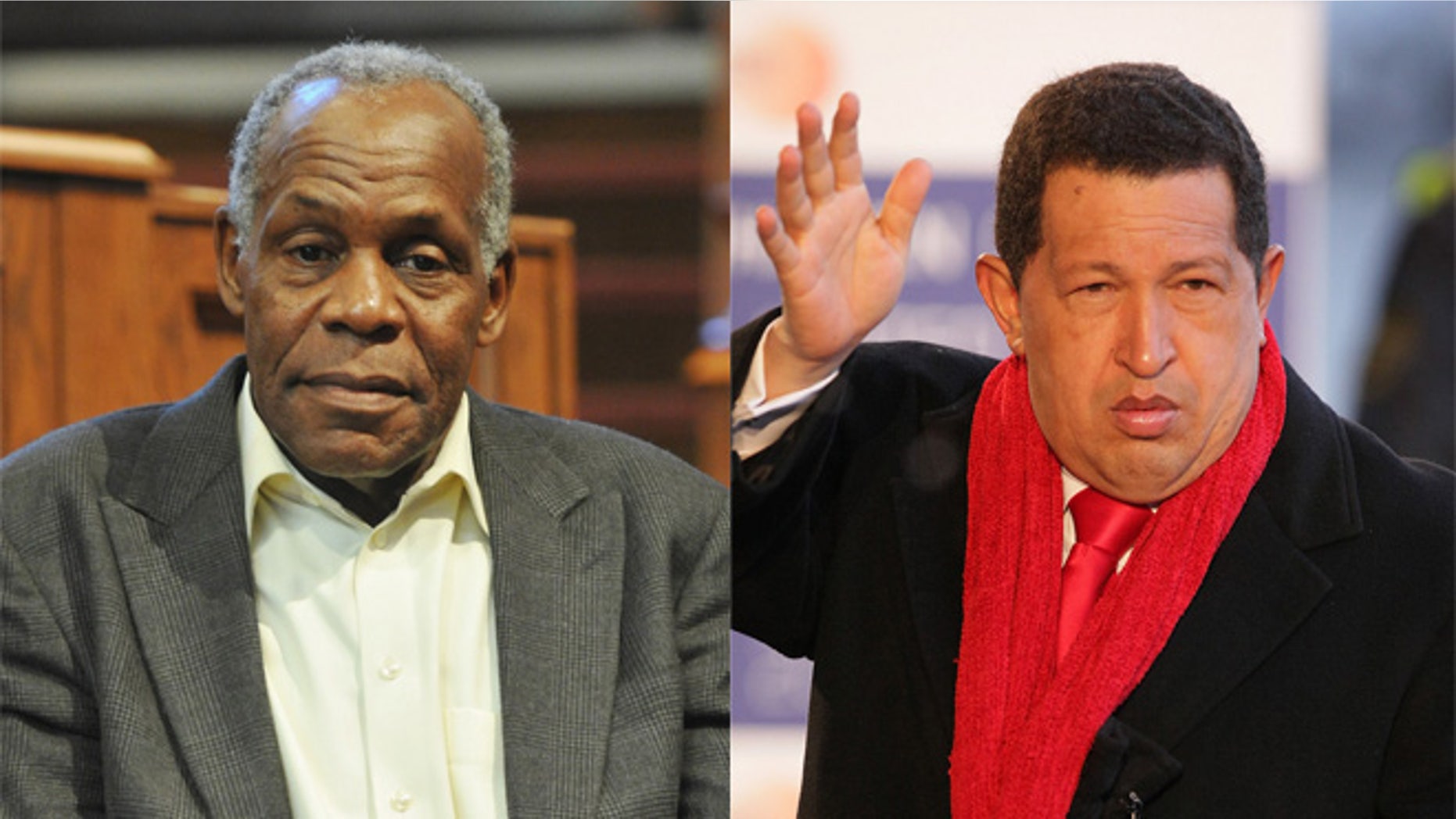 In an interview published Wednesday in the Costa Rican newspaper La Nacion, American actor Danny Glover candidly spoke about his relationship with Hugo Chávez, calling him his "brother" and comparing him to Nelson Mandela.
"He was not only my friend, he was my brother," the 67-year-old actor told the Spanish-language newspaper about the late Venezuela president. "It's difficult for a leader like him to exist in these times. His vision for humanity and the world can only be compared to that of leaders like Nelson Mandela. He was a great man and I cried when he died."
Glover, known for his political activism, met Chávez in 2006. When he died in March, the veteran actor issued a statement in tribute to his friend.
"I join with millions … of freedom-loving people around the world, in hope for a rewarding future for the democratic and social development charter of the Bolivarian Revolution," he said in a statement. "We all embraced Hugo Chávez as a social champion of democracy, material development, and spiritual wellbeing."
In the interview with La Nación, the veteran actor said the strong criticisms against Chávez's successor Nicolás Maduro are normal as it is a democracy and there will always be detractors.
The "Color Purple" actor was in the Latin American country for the annual "Flowers of the African Diaspora" film festival.
"All film festivals are important because they transmit to audiences the values and ideas of a world that we cannot always see," Glover told La Nación.
When asked if he has considered retiring, Glover said he needs to work because he has two great kids in college.
"I will continue to work, I have a lot of challenges ahead of me," he said, "if it's not as an actor, I will continue producing or doing any other job behind the cameras. I love acting, film and I am not thinking about retirement."
Follow us on twitter.com/foxnewslatino
Like us at facebook.com/foxnewslatino