'Dancing with the Stars'' Drew Scott takes a tumble, falls down during dance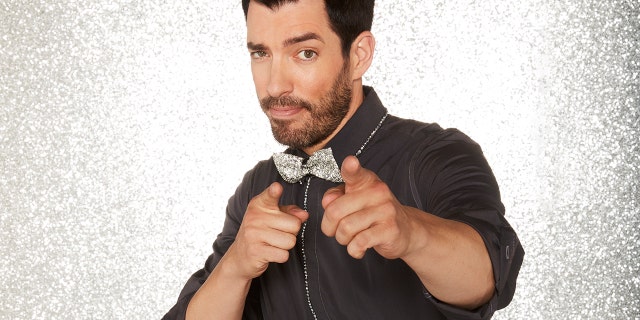 "Property Brothers" star Drew Scott has been one of the big surprises of this season's "Dancing with the Stars" as he's made it into the final six.
But on Monday night's show, he and partner Emma Slater took a hard tumble onto the ballroom floor!
Scott and Slater performed a difficult Charleston routine for the Halloween-themed night and toward the end of the dance, the two suddenly appeared to slip — and both fell down. But during the spooky Halloween show anything is possible, so some thought it could be part of the routine.
Afterward, co-host Erin Andrews spilled the beans, laughing, "Let's be honest. There was a bit of a fall, right?"
Slater explained that for their dance, based on the movie "Corpse Bride," "there's a lot of fog on the floor and it kind of leaves this residue … but you know what? He did it right on!
"We knew the floor was quite slippery," she said.
For his part, Scott said, "I think with something like this, we can get away with a bit of goofiness. I got back on my feet and we finished that thing off."
"It was artistic creativeness," his partner added with tongue in cheek.
Judge Carrie Ann Inaba told Andrews, she thought "it was part of the choreography. I thought it was really clever."
Scott and Slater earned 27 out of 30 points for the dance, with Inaba saying, "I love the energy."
The couple also received a perfect score of 30 for their team dance based on "The Phantom of the Opera," in which they were team captains.
The 6'4" star Scott, who appears with twin brother Jonathan on HGTV's "Property Brothers," has stood tall on "DWTS" while juggling filming for both shows. He's also planning his wedding to fiancé Linda Phan.
Vanessa Lachey and Nikki Bella were eliminated on Monday night, so Scott will compete against Victoria Arlen, Terrell Owens, Frankie Muniz, Jordan Fisher and Lindsey Stirling next week — when the house expert will hopefully have a stronger foundation!