Crazed One Direction fan allegedly kills dog after boy banders ignore her on Twitter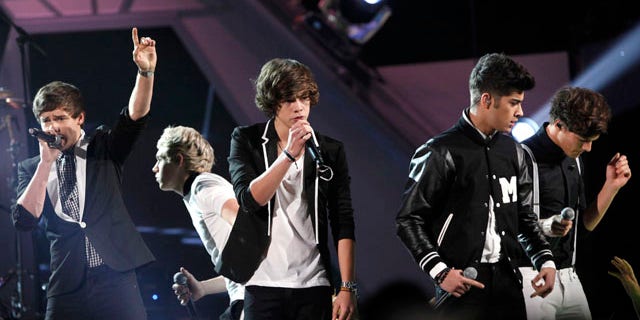 A clearly disturbed One Direction fan allegedly killed her pet dog after members of the popular boy band ignored her pleas for a Twitter reply.
According to multiple media reports, a fan using the Twitter handle @illumivato reached out to band on Aug. 29, begging them to follow her on the social networking site "or I'll break my dog's neck."
She included a photo of the dog pinned to the ground, with her hand around its neck.
Later, she wrote to the band again: "I love you. Follow me. My dog has just died."
She included a photo of a dog that appeared to be dead.
The members of One Direction have more than 15 million Twitter follows and only follow about 2,000 accounts.

It's not clear if the band has seen her messages.
Click here for more from the New York Daily News.