Country star Alan Jackson's son-in-law dies after slipping on boat dock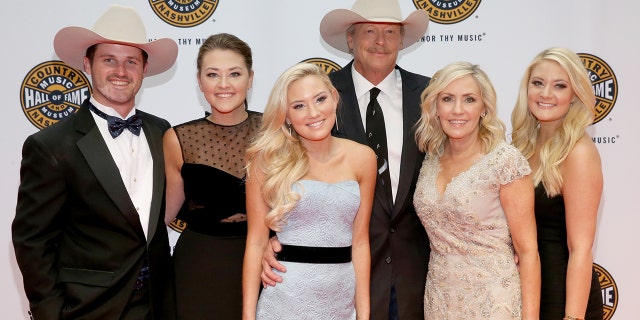 Ben Selecman, the son-in-law of country singer Alan Jackson, has died after suffering from traumatic head injuries from helping a woman onto a boat dock, according to the Associated Press.
Selecman, who was married to Jackson's daughter Mattie, died on Wednesday in Jupiter, Florida. He was 28.
People reported that the country star's son-in-law slipped and hit his head while helping a woman onto a boat dock. He reportedly died shortly after due to the head trauma.
Selecman worked as the assistant district attorney for Davidson County in Tennessee. Following his death, the Office of the District Attorney General of Nashville Davidson County honored Selecman on its Facebook page with a post that read, "Assistant District Attorney Samuel Benton 'Ben' Selecman 1990-2018. Thank you for your service, your kindness, compassion, and for the laughs and memories."
The young assistant DA married Jackson's daughter in October 2017. Of their romance, Mattie told Southern Bride Magazine, "Ben will tell you we first met at a mutual friends' wedding, but I just remember dancing with a cute guy and never thinking about him after.
She continued, "We reconnected two years later while he spent a summer clerking for a judge in Nashville during law school. He asked me out and I said no, but he didn't give up. He pursued me until I finally saw the handsome, outgoing, Godly guy I needed. After deciding we were meant for forever, he took me on a picnic on the Old Historic Natchez Trace, where we enjoyed incredible wine, cheese, dancing and the most romantic proposal."
In a statement to Taste of Country, the District Attorney's Office said, "The District Attorney's Office is saddened to announce the passing of Assistant DA Ben Selecman… District Attorney Glen Funk said the DA's Office is thankful for every day that Ben had the opportunity to serve the people of Davidson Country. Our prayers are with Ben's family. He will truly be missed."