Convicted sex offender Roman Polanski returning to U.S. via webcam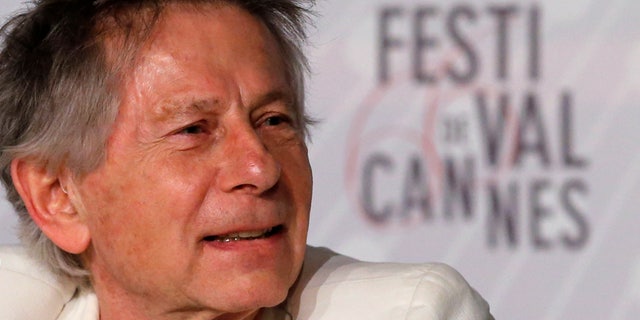 Director Roman Polanski fled from the U.S. to France in 1978 after he was charged with unlawful sexual intercourse with a minor, but now director Brett Ratner has decided to virtually bring him back to U.S.—through Skype—to coincide with a screening of Polanski's rarely-seen documentary "Weekend of a Champion."
The 1971 film follows racing great Jackie Stewart, and Stewart and Ratner will both attend Thursday's first-ever-U.S. showing of the film at New York's Crosby Street Hotel. Following the screening, Polanski will be video-conferenced in.
The creator of films like "Rosemary's Baby" and "The Pianist" can't attend the screening in person because, in the United States, there's a bench warrant out for his arrest.
Polanski rushed off to France more than 30 years ago after he discovered that a California judge was considering sending him back to jail—he served 42 days—for his actions with then 13-year-old Samantha Gailey, who now goes by the name Samantha Geimer. During what was supposed to be a photo shoot, Polanski gave the girl alcohol and drugs and then proceeded to have sex with her. The encounter took place at actor Jack Nicholson's house in 1977.
Still, Polanski has been celebrated in the film world for his works and a press release for the New York event boasted that attendees will enjoy a "very rare press conference with the iconic filmmaker."
In May, Stewart told AOL U.K. that he's still close friends with the disgraced director.
"He's a genius and he's so creative and he comes up with ideas," Stewart raved.