Conrad Murray claims he had nothing to do with Michael Jackson's death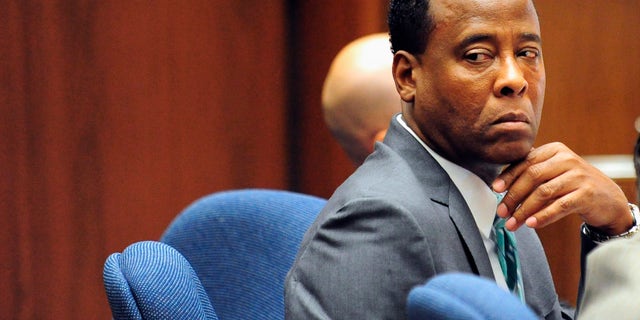 Conrad Murray, the disgraced doctor who tended to Michael Jackson is adamant that he had nothing to do with the pop star's death. He claims that the singer administered drugs by himself and that was what killed him.
'I did not kill Michael Jackson. He was a drug addict," he told The Mail on Sunday, "Michael Jackson accidentally killed Michael Jackson.'
The heart surgeon was charged with administering a lethal injection of the anaesthetic Propofol. He was found guilty of involuntary manslaughter, had his medical license revoked, sentenced to four years in jail, of which he served half and was released three weeks ago.
"I never gave Michael anything that would kill him," he claims. "I loved him. I still do. I always will. There's a void in my heart, a lingering pain. I miss him every day.'
Murray, 60, says that the two had an extraordinarily close relationship, that Jackson loved him like a brother and called him a member of his own family.
'You want to know how close we were? I held his penis every night to fit a catheter because he was incontinent at night," he asserted. "Michael trusted no one. The bed chamber smelled because he did not even let maids in there to clean it. There were clothes strewn everywhere."
The Trinidad born physician alleges that the pop superstar was in a terribly tenuous state at the end of his life, suffering from chills and insomnia.
'Michael was a decrepit man. He was frail. I had to force him to eat, to drink fluids. He always ate the same meal: rice and chicken," he recalls. 'He was under enormous pressure. The children told him they were tired of living in hotels and rented places, but Michael was broke."
Murray's life is vastly different now. He is forced to travel with bodyguards because of death threats from Jackson fans who have dubbed him Dr Death and Conrad Murderer.
Click here for more from The Mail on Sunday