Conan O'Brien responds to man claiming to be his son with a joke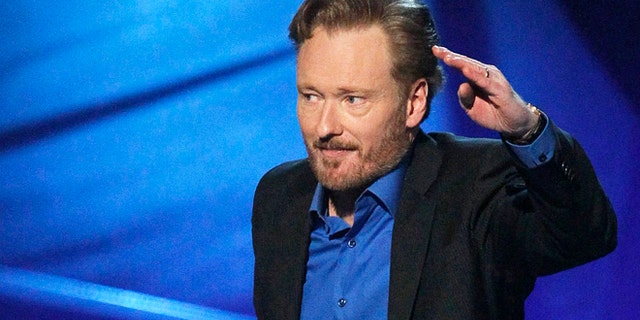 Conan O'Brien has finally responded to allegations that he has an illegitimate son.
On Monday, Greg Keating posted a video on YouTube claiming he's the result of a fling between his mother and O'Brien when his mother worked at NBC in the early 1990s. Keating says she was fired quickly after getting pregnant. "I want to share with you, grow with you, dominate late-night television with you, together as father and son," Keating said in the video. "Or we could just go fishing."
Surprising celebrity family ties
The following day, O'Brien shot down the rumor — with humor of course. "A kid in New Jersey is falsely claiming to be my illegitimate son. For the record, I have three children: Neve, Beckett, and @RonanFarrow," O'Brien tweeted. (The Farrow joke is reference to Mia Farrow's recent claim that Ronan's father might be Frank Sinatra and not Woody Allen.)
Click here for more from TVGuide.com