Comedian Rachel Feinstein talks marrying FDNY captain, why she chose Amy Schumer to be her maid of honor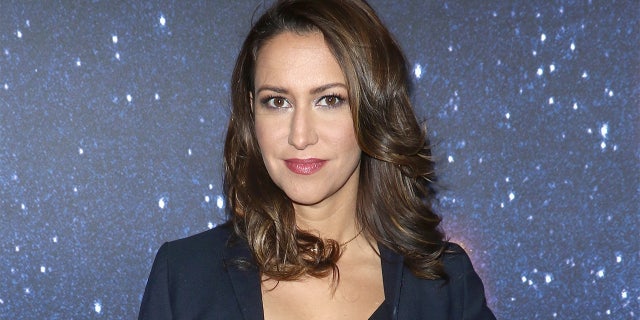 Now that comedian Rachel Feinstein has married an FDNY captain, she couldn't be more thrilled to tell everyone that she's a "fire-wife."
"It's a crazy feeling," Feinstein tells Fox News about marrying her husband, Pete. "I certainly made some bad decisions, so I made the right stop."
"I did it at the right time," she notes. "It's fun. It feels correct. The ceremony was just hilarious… It was perfect. I'm excited to be a 'fire-wife.'"
The Maryland native is so proud of her husband's line of work, the star says she tells everyone about his title and even put his rank on the couple's save the dates.
"I put 'Captain' on the invitation," Feinstein gushes. "People were like, 'You're not supposed to put his rank on the invitation.' All of his friends at FDNY were making fun of him and teasing him."
Along with the invites, Feinstein says they also had a fire truck at their Sept. 8 nuptials so they could take photos with it. However, there was one aspect of the wedding she wasn't able to get her husband on board with -- wearing his firefighter uniform.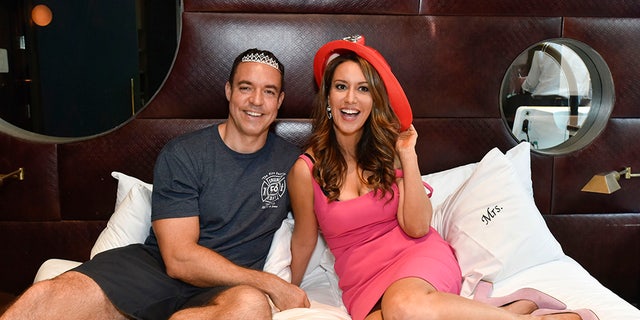 "He said, 'That's for [the] military. Firemen don't wear their uniforms. My friends will tease me endlessly," Feinstein shares, adding that she let that one slide. "I'm like, 'Okay. Fair enough.'"
Feinstein was able to have some firefighter elements at the pair's joint Bachelor and Bachelorette party though.
"It was really cool," Feinstein said of the bash which was thrown by HotelTonight at the Dream Hotel in New York City. "They put like fire hats all over the place."
The party, which featured a three-day weekend theme, paid tribute to the couple's mutual love of taking three-day getaways whenever they can grab them.
"Everybody came and got cyrofacials and their nails done," says Feinstein. "It was just this big fun day of firemen and comics and our friends. It was awesome."
One of Feinstein's guests was her longtime pal Amy Schumer, who was also her maid of honor at the wedding.
"We're best friends, so it was kind of like a no-brainer," Feinstein explains of why she chose Schumer, 37, to be her right-hand woman on her special day.
Along with Schumer, comedian Irene Bremus, who introduced Feinstein and her husband, was also a bridesmaid. "It made for a lot of funny speeches," admits Feinstein. "It was great. It's the best day a girl can ask for."
As for if Schumer, who tied the knot with beau Chris Fischer back in February, gave her any marriage or wedding day advice? "No, actually… She knows Pete. She loves Pete. She met him early on… so she's happy that I'm happy," Feinstein shares, adding that the friends call her husband "backdraft."
As a comedian, one of the best things for Feinstein is that her new husband doesn't mind when he's featured in her comedy routines.
"I have a whole chunk on him in my Netflix special… I think he likes it," Feinstein admits, adding that she thinks "he gets a kick out of it."
"I mean if you're going to date a comedian, that's it. It's going to happen. I explained that to him," she says. "He tells everybody to watch the Netflix special."
Feinstein went on to say that her husband is "shy at moments" however, he "also enjoys this insane life."
"He's much more accepting of it than anybody I've dated because I think when he goes out on calls, every day of his life is different and crazy… so it's nice. I think he understands it. I think he kinds of love it."