Columnist Says She Was Humiliated, Scared by Sean Penn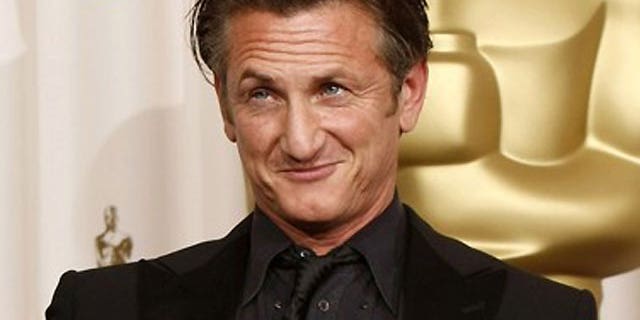 A Washington columnist says she was "humiliated and a little bit scared" when she was publicly berated and asked to leave an event after she asked actor Sean Penn to comment on his recent remark that he wished his critics would "die screaming of rectal cancer."
Tara Palmeri, who writes the "Yeas & Nays" column for the Washington Examiner, was asked to leave an event honoring Penn for his humanitarian work in Haiti at the Washington Hebrew Congregation on Thursday.
"How have you seen your critics change since you mentioned that they should die of rectal cancer?" Palmeri asked Penn, according to Fishbowl DC.
"You know, I think that you are investing in a culture that I am not interested in," Penn replied. "And you should go your way."
C.J. Jordan, a coordinator at the event, then ended the interview and scolded Palmeri outside of the media room. According to the Examiner, she then told Palmeri that in order to keep her job, she would have to write a letter of apology to the Haitian ambassador.
"You desecrated this sacred place," Jordan told her.
Penn, whose motive for helping to rebuild earthquake-ravaged Haiti has been questioned by his critics, recently told CBS News he wished they would "die screaming of rectal cancer."
"We know he hates journos," Palmeri told Fishbowl DC, "but I was literally threatened to have police escort me out. The rabbi at the event tried to delete my video on my flip cam, and I was publicly humiliated and berated in front of all these people -- even though I asked the question straight and professionally."
Palmeri said her editors were supportive.
"They were completely behind me," she told FishbowlDC.
She did not return messages seeking comment.
Mara Buxbaum, Penn's publicist, told FoxNews.com she was not at the event and could not immediately comment.